Chalapathi Pharmacy College celebrated 12th Anniversary in a grand manner on 24-April-2016. The chief guest of the occasion was Former MLC, Rayapati Sambasiva Rao. The celebrations commenced when the chief guest along with college principal, Nadendla Rama Rao lighted the lamp. This was followed by a classical dance and welcome song. Later college principal delivered the welcome address.
Addressing the students' Rayapati Sambasiva Rao, said that "Students need to work and do research so, they can develop new medicines. In the present society people are unaware about various diseases and proper medicines which cure those diseases. Generally people do not consult a doctor for minute health problems and blindly use some medicines which they can get from local pharmacy. They do not care about the side effects caused by those medicines. So students have to promote research in those medicines and analyze the positives and negatives".
Former MLC KS Lakshmana Rao motivated the students to explore various career opportunities in Pharma field. Students can also take up jobs in Pharma Vigilance where there are numerous opportunities.
Later prizes were distributed to the students who excelled in academics in the current academic year. Cultural programs followed later and students performed classical dance and western dance.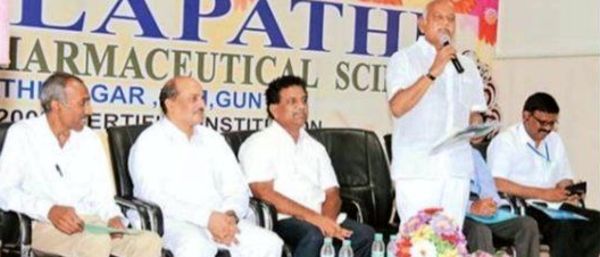 Source:- Sakunth Kumar, City Journalist, CollegeDekho, Vijayawada