The final year B.Sc. students of Krishna University expressed their dissatisfaction over the college management for delaying revaluation results of UG final year. The UG results of Krishna University were released in the first week of April and only 41 percent of students qualified in Chemistry.
Students were shocked after seeing the results. They have performed well in the exam and only 41 percent of students passed in the exam. The University assured that the revaluation results will be released in the first week of May. It has been already three weeks and the University did not announce anything about the results.
The students met the Vice chancellor of the University on 18-May-2016 and explained the issue. Most of the students who have failed in the exam secured jobs in the Job Fair conducted by Krishna University in the third week of April. The students have to join in the jobs on 1-June-2016. They can't join in the jobs unless they pass the exam. The University has been continuously delaying the revaluation results and the reasons are unknown.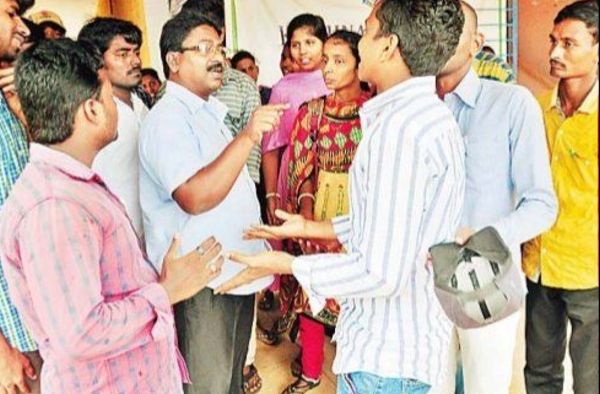 The students said that they would take this issue to higher authorities of AP Government if the University fails to declare the results within one week.
It is really astonishing to see 60% of students fail in Chemistry. This shows the negligence of examination cell in evaluating the answer scripts.
Source:- Sakunth Kumar, City Journalist, CollegeDekho, Vijayawada