The Govt Ayurvedic College and Hospital, Jalukbari will be inaugurating a yoga wellness centre on 23 March at the college campus. This yoga centre will be inaugurated in collaboration with the National Ayush Mission.
Yoga is a physical, mental and spiritual practice known to control the body and mind. It is believed to be a complementary intervention to many diseases like cancer, schizophrenia, and heart disease. The practice of Yoga is not only helpful in the prevention of diseases, but it also helps in leading a healthy lifestyle.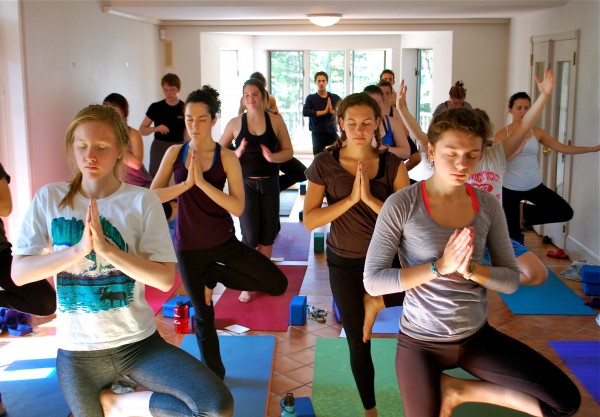 The teaching of Yoga falls under the curriculum of the Swastharvritta Department and is taught to the students of Govt Ayurvedic College and Hospital as a part of their syllabus. The Government Ayurvedic College, which is situated at Jalukbari, is the pioneer institute of Indian system of medicine in the entire North East region of India. Previously, the College was affiliated with Gauhati University,Assam and still the old batches of students have been continuing their work under this University. After the establishment of Health University of the state, the teaching, research and examination etc. of the College have been brought under Srimanta Sankardeva University Of Health Sciences, Assam. This initiative of setting up a Yoga Wellness Centre is believed to benefit people with diseases and help people without ailments to maintain a good health.
Source: Darshana Brahma, City Journalist, Guwahati, CollegeDekho