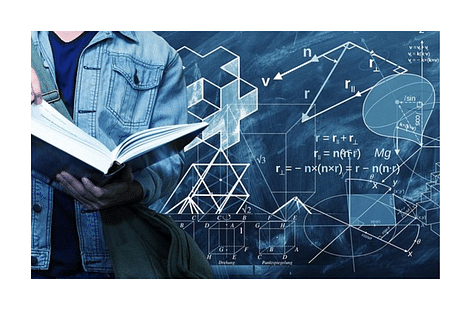 JEE Main 2024 Daily Practice Questions for 17 September 2023
JEE Main 2024 Daily Practice Questions: JEE Main 2024 exam session 1 will be held tentatively in January 2024. This means the candidates are left with only 4 months before the session 1 JEE Main 2024 exam. Then it is required to practice and solve the daily practice questions on the JEE Main exam, during their preparation. 
JEE Main 2024 Daily Practice Questions
Check out the JEE Main daily practice Questions 2024 for 17th September on Physics, Chemistry, and Mathematics questions here separately: 
Physics: 
Ques. The following circuit contains diodes with forward bias having a resistance of 25 Ω and reverse bias having infinite resistance. The ratio of l2/l1 is equal to:
1. 1
2. 2
3. 1/2
4. 4
Qies. Based on the following graph between stopping potential and frequency of irradiation, the work function of the metal is equal to:
1. 1eV
2. 3eV
3. 2eV
4. 4eV
Ques. Two projectiles A and B are projected from the same point on the ground with the same speed of projection as shown. Find the ratio of maximum height attained by A to that of B.

1. 3:1
2. 1:3
3. √3:1
4. √3:2
Chemistry: 
Ques. During bleeding from a cut FeCl3 is used to stop bleeding:
1. Cl causes coagulation
2. Ferric ion cause coagulation
3. FeCl3 dilutes blood
4. Bleeding does not stop
Ques. Order of acidic strength of:
Options:
Ques: What process is used to make soap from fat?
1. Saponification
2. Electrolysis
3. Solvay Process
4. Haber Process
Mathematics:
Ques. The sum of all 4 digit numbers using the digits 1, 2, 2, 3 is.
Ques. 4, 11, 21, 34, …., then find the value of (S29-S9)/60.
Ques.
1.x2-2√ x
2. x2+ 2√x
3. x2
4. -x2+2√x
Also Read l
Stay tuned to CollegeDekho for more Education News pertaining to entrance exams and admission. You can also write to us at our E-Mail ID news@collegedekho.com.