ECLECTIKA Is Back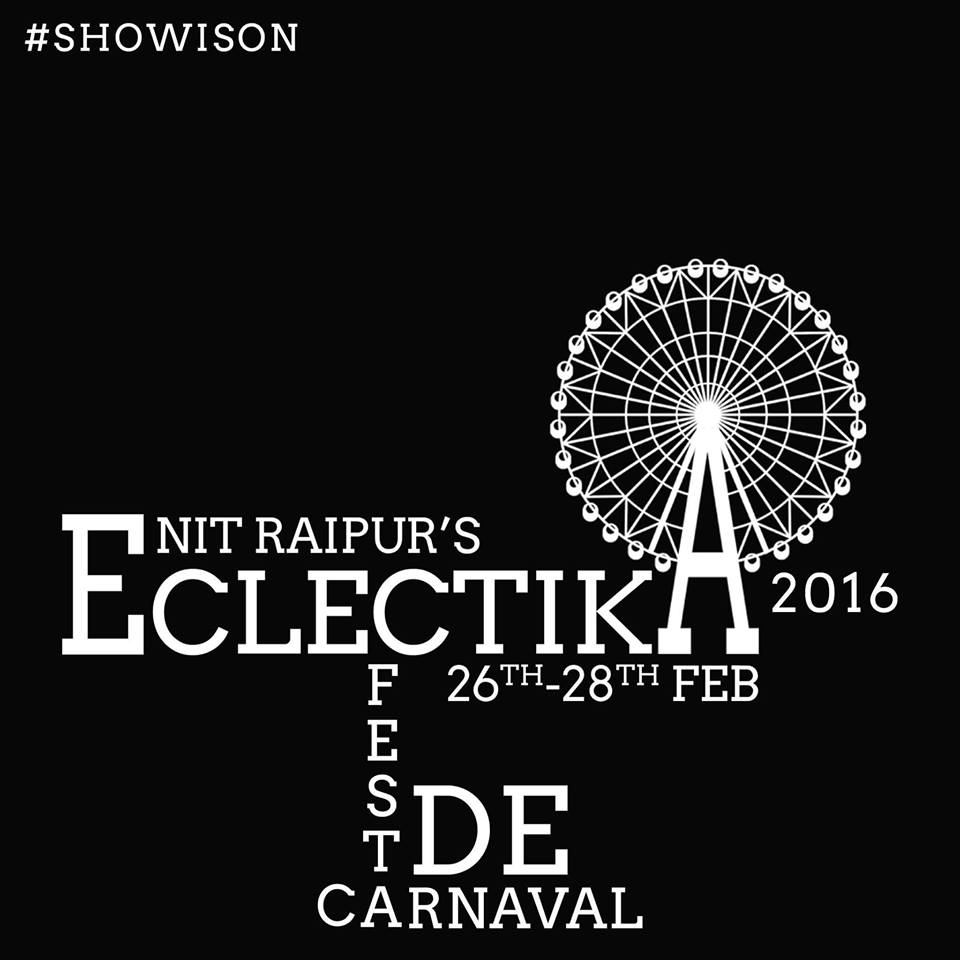 Eclectika,the cultural festival of National institute of Technology, Raipur which is scheduled in spring time evey year is the largest college fest of Central India so far. Eclectika is a word comprising all the strings needed for the music of conception,innovation & success.The eclectic journey began in 2007 being the youngest in central India. Get doped in Eclectika 2016 a paltform where talent is fostered.
Eclectika FestaDCarnaval is organizing its most awaited & exciting online event- MAD Ads. A chance to prove your mettle, a superb combo of your innovation,madness & implementation.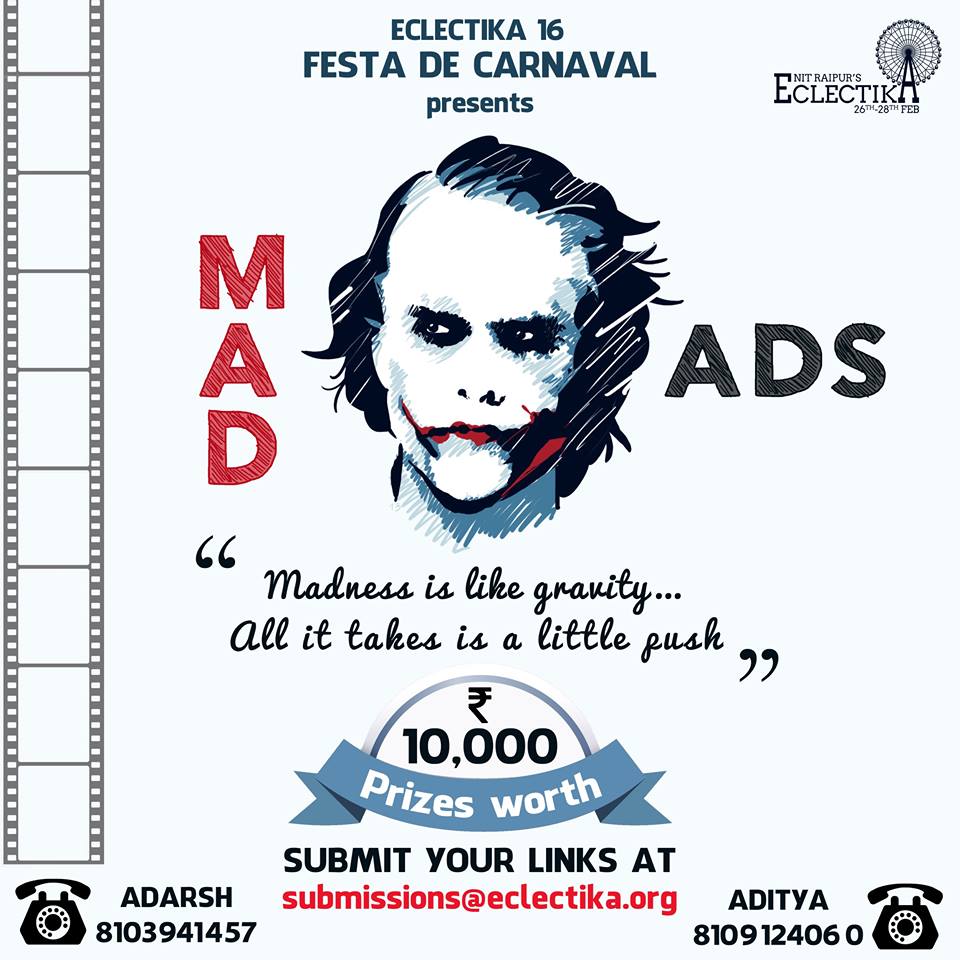 Conduction Format:
Teams will have to make an online submission on a short advertisement video of max 200 seconds on youtube.com. After uploading the video mail the names of the participants & youtube link at submisssions@eclectika.org.
Rules:
The ad can be in English,Hindi or both, no other language is allowed.
For online submission the teams will have to provide the- Youtube link, Eclectika Website registration number of each participant and then have to send it on submissions@eclectika.org.
Maximum number of participants can be 7 in each team.
Team eclectika will upload the videos of the participants from their Youtube channel www.youtube.com/EclectikaNitrr.
The participants will have to get like on their videos on the youtube channel of Electika,NIT Raipur and they can share their video links from youtube.
Any kind obscenity,vulgarity & unfair means to increase the likes is strictly prohibited.It will lead to immediate disqualification.
There is a penalty for exceeding the time limit.
Teams need to provide the link of http://www.eclectika.org/ & Electika 2016 pic http://www.eclectika.org/images/logo.png in the starting and last 3 seconds of the video.
Team eclectika reserves the right to modify the rules anytime.
Submission Deadline:
19th February,2016 Midnight (UPLOAD)
22nd February,2016 Midnight (LIKES)
Judging Parameters:
Judgement will be in accordance to the number of likes and views of the video on Eclectika's youtube channel.
For each VIEW the participant will get 2 points & for each LIKE 5 points will be given.
Portrayal of the product.
Audio & Video quality.
Overall impact.
For queries contact:
Adarsh Humne:+91-8103941457
Aditya Basawatia:+91-8109124060