The first P.A Inamdar Moot court competition organized at the Chanakya National Law University – Patna was won by the NUL – Bhopal. The National University of Law team comprised of Christina Shaju, Krati Hashwani and Sivani Swami. The runners up of the competition were from the KIIT – School of Law.
The PUILS (Punjab University Institute of Legal Studies), Chandigarh, finished as the 1st runners-up with the team members such as Shubham Bansal, Bhavya Gupta, and Sakshi Gupta.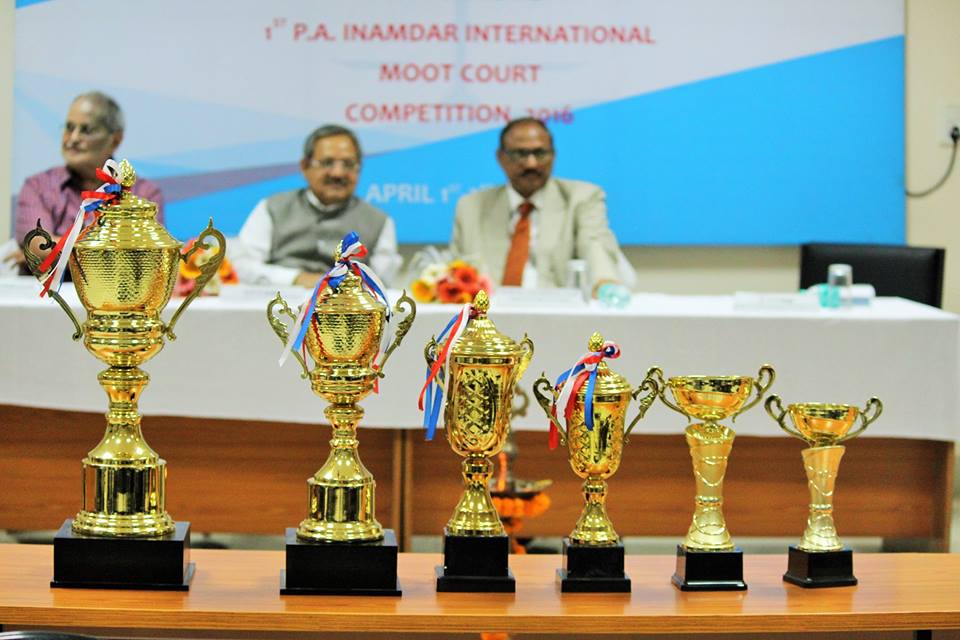 The best mooter award was given by Ms. Arushi Pandey of University of Petroleum Engineering studies. The competition was a three-day competition. Ms. Shristhi Thakral of the Damodram Sanjivayya National Law University (DSNLU) Dehradun, was declared as the 2nd best mooter of the competition.
A total of 33 teams participated from the different legal institutions from across the country, participated in the moot competition.
The main topic of the arguments in the moot court competition was "Rights of minorities and LGBT community". A total of 4 teams, including KIIT University Law School, PUILS Chandigarh, Amity Law School & National University of Law (Bhopal) had reached the semi-finals of the competition. The teams from Bhopal and Chandigarh competed in the final round adjudicated by Justice Ajay Kumar Tripathi, Justice Sudhir Singh, Justice Navaniti Prasad Singh, Justice Hemant Gupta & Justice Ahsanuddin Amanullah of Patna High court.
The audience also comprised Justice R K Mishra and of Justice A K Trivedi. The acting chief justice of Patna High Court Iqbal Ahmed Ansari gave away the prizes. He said that mooting helps the aspiring lawyers to become good advocates after they venture in the professional world.
Source: Shreya Shikha, City Journalist - Patna, CollegeDekho