Final year degree students of Nalanda Degree College secured excellent ranks in the Krishna University PGCET. The results were released on 12-May-2016. On this occasion, the college management conducted a press meet on 13-May-2016 to congratulate the students.
College principal, Dr. Anuradha has given the list of toppers.
K. Sireesha secured state level 8th Rank in Electronics
Bhargavi secured state level 8th Rank in Chemistry
Vasanthi secured state level 16th Rank in Mathematics
Sai Lakshmi secured 13th Rank in Statistics
Pavan secured state level 107th Rank in Mathematics
Beaula secured 181st Rank in Mathematics
N. Sireesha secured state level 58th Rank in Computers
The students were congratulated by the college correspondent, A. Vijay Babu. He said that "The College secures excellent ranks in ANU and KU PGCET every year. The college has excellent and experienced faculty in all the departments. The college trains the students capable of getting good score in competitive exams. Students are being thought reasoning and quantitative aptitude. The college has Jawahar knowledge Center (JKC) which trains students in various soft skills and gives training for competitive exams".
College principal said, "Admission process has been commenced. The college offers Intermediate and UG courses. The college offers long term EAMCET coaching for Intermediate MPC students".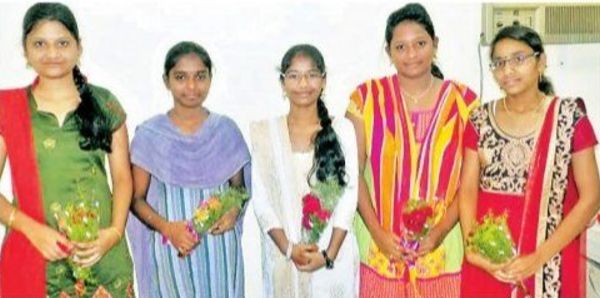 Source:- Sakunth Kumar, City Journalist, CollegeDekho, Vijayawada