Shivaji University's introduced its first ever Principal R K Kanbarkar Award, whichwas awarded to Prof. N R Rao. The award was given by the Vice-Chancellor Dr. Devanand Shinde. Mrs. Shalini Kanbarkar, wife of the Principal under whom this award is conferred, was also present at the event. As a recipient of this award, Prof. Rao was felicitated with a citation and a cheque of Rs 1.5 Lakh thousand.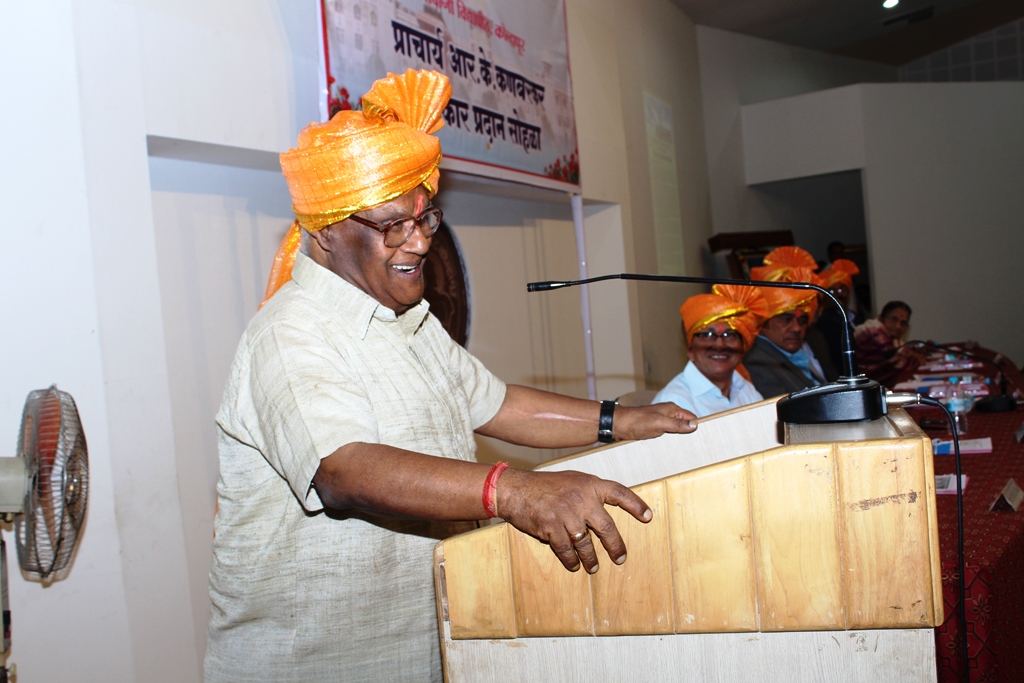 Mr. Rao said, "I started working on research about 65 years ago at the age of 17. Since then, research has picked up manifold. I still get a minimum of 25 research papers published a year. Without any age limit, I was working in research, this is a great solution. Although my dissertation research has been published in various journals across countries, all of my research work is done in India. Staying in the country can be better, so that does not work well in the country, the youth should not think that advice Prof.Rao.
"In the forthcoming years, the challenge is to involve higher education providers for educating four million students. Water management is the need to achievement of Energy Management sector."
Dr.Devanand Shinde, Vice- Chanceller (Shivaji University), addressing the ocassion said, "Dr. Rao & Dr. Prof. Kanbarkar worked well in the research field and therefore their contribution in the field is immense. And this is the reason why the Principal Kanabarakara award selection committee unanimously chose Prof.Rao. I'm so very happy. if we do research, we can definitely stay young."
Principal Dr B A Khot delivered the Welcome Address and BCUD Director - Dr. D R More read the citation. Dr. Arundhati Powar compared the program. The Vote of Thanks was given by Registrar Dr. V.N. Shinde.
Source: Prasad Patil, City Journalist - Kolhapur, College Dekho