The US News Education World Report recently published the Best Global University Rankings 2016 list. The report identified the top 14-universities/ colleges to study in India. Besides IISc-Bangalore & IIT's ruling the list, the surprising element about this report is that the Aligarh Muslim University (AMU) has been placed above the University of Delhi and second to Punjab University on "Best Global Universities" rankings! The Banaras Hindu University also follows AMU in the list.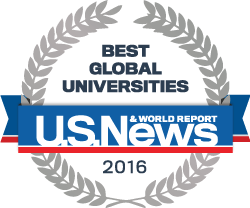 In addition to being adjudged the Best Global University in India, Aligarh Muslim University has also been awarded grade 'A' by the National Assessment and Accreditation Council (NAAC), which conducted an assessment exercise at the campus.
The top 14 colleges that found their way into this list include:
Earlier too, eminent scientist C N R Rao at the 8th Bangalore India Nano summit had urged young Indians to participate in Nanotechnology to brig about change. He further added that the discipline is already helping West Bengal and Punjab face water scarcity with water purification methods!
However, the bigger question that arises from this report is if the Delhi University bubble is just a farce? Or is DU so busy sorting out its internal troubles, that it has lost sight of its main focus - to provide quality education? With the DU admissions 2016 to open soon, we are yet to see if DU still behaves all mighty and pricey, or whether the gateway to DU is open t more people!
However, we are immensely proud of AMU, Panjab University & BHU to making it to the list!