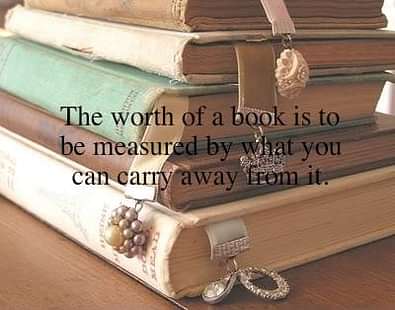 Literature and poetry have always been helping in knowing more about life and its experiences.
A quote from any of the popular books leave you think upon it deeply. It creates an imprint and you crave to read more of it. Let's go through these quotes from books that will make you fall in love with words.
1. Pride and Prejudice " It is a truth universally that a single man in possession of a good fortune must be in want of a wife."
2. A Tale of Two Cities "It was the best of times, it was the worst of times."
3. Memoirs of a Geisha "By the time we arrived, as evening was approaching, I felt as sore as a rock must feel when the waterfall has pounded on it all day long."
4. To Kill a Mockingbird "Shoot all the blue jays you want, if you can hit em, but remember that it's a sin to kill a mockingbird."
5. Little Women "Christmas won't be Christmas without any presents!"
6. Gone With the Wind "Tomorrow I'll think of some way to get him back. After all, tomorrow is another day."
7. The Things They Carried "Stories are for eternity, when memory is erased, when there is nothing to remember except the story." 8. Wuthering Heights "He's more myself than I am." Once you read these, you would surely like to go through the entire piece of art.
Grab a book before college life ends and you are left with no time of your time.