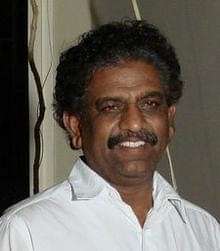 In an interview with Ex MLC Sri K S Lakshamana Rao, an eminent scholar, service oriented, generous and teacher collegedekho.com brings inspirational information from his mouth.
He is an inspiration to the today's youth. He has been doing an excellent service for college students and lending a helping hand to poor and deserving students. He is also concerned about Jr. Lectures recruitment notification. He is getting ready to fight for the notification. Here is a short interview with him.
What is the inspiration behind your service activities to the students?
My dad is a farmer and an illiterate. He always dreamt of making me a good scholar and he has succeeded in it. He faced several hardships to bring me to this stage. He always says that education is a tree which gives its fruits to several people. These words of my father have driven me to serve students. I may not help thousands of students. But I feel that if I help a student he might help a two or three students in future.
What do you feel about the present education system of Andhra Pradesh?
I feel that the present education system in Andhra Pradesh lacks technical skills. Students are able to reproduce whatever they have studied in books. But they lack practical knowledge and skills. They are relying on books rather than interpretation.
The government is planning to privatize government colleges. What is your opinion about it?
If the government is going to privatize the government colleges it will have several impacts. The poor students who cannot afford higher education will be the suffers. The reason for the decline of strength in government colleges is the government is not recruiting lectures and relying on contract lecturers who are not very efficient. We are going to obstruct government in privatizing government colleges.
What is your message for today's youth?
Today youth lacks skills which are essential to secure a good job. Students are not utilizing various educational resources in an effective manner. Students must develop self-study to develop knowledge. I feel that youth must be very responsible and take everything seriously. As the citizens of India youth must use their knowledge for the development of the country rather than going for jobs in foreign countries. Youth must have social responsibilities along with their families.
Source: Sakunth Kumar, City Journalist - Vijaywada, CollegeDekho