In the 21st century, digitalization has become a common task in all the sectors. Especially in the service sector, the manual works are replaced by computers. 'Digital India', an initiative of Prime Minister Narendra Modi, has been receiving positive response across the country. This idea of 'Digital Literacy' paved the way for the development of digital literacy in a rural village. The name of the village is Akoli. It is located in Telangana. The village neither has access to internet nor people do not have any idea of how to use a computer.
Also read:- Government comes up with 22 new Digital India programs
The urban areas have been developing rapidly and around 80% of urban people are proficient in operating a computer. But what about villages? Do all villages in India have access to the Internet? Is anyone taking any initiative to develop digital literacy in villages? Yes, a gentleman called Mr. Nivalkar Gajanan, a 35-year-old who played a pivotal role in the digital transformation of Akoli, a small village in Telangana.
Nivalkar Gajanan hails from Gimma village which is located in Adilabad district. He completed diploma in Industrial Training and learned to operate PC. He was awe-struck by the multiple uses of a computer. From paying utility bills to applying for government schemes there are various uses of a PC. He learned to operate PC and made himself proficient in using the internet. He wanted to extend these multiple uses of PC and the Internet to the people of various villages and take the e-governance services to the doorsteps of villagers.
Also, read:- Digital India Initiative - some facts students need to know
Finally, in the year 2010, he set up a Common Services Centre (CSC). The main purpose behind the establishment of CSC is to make villagers aware about various government schemes.The initiative of Nivalkar was hailed by the villagers and they showed curiosity in learning to operate a PC.
In the year 2015, he was inspired by "Digital India' an initiative of PM. He was inspired by the National Digital Literacy Mission which ensures that one person in every household must be digitally literate. Mr. Nivalkar wanted to improve the digital literacy of Akoli and started to train health and education workers on how to use a PC.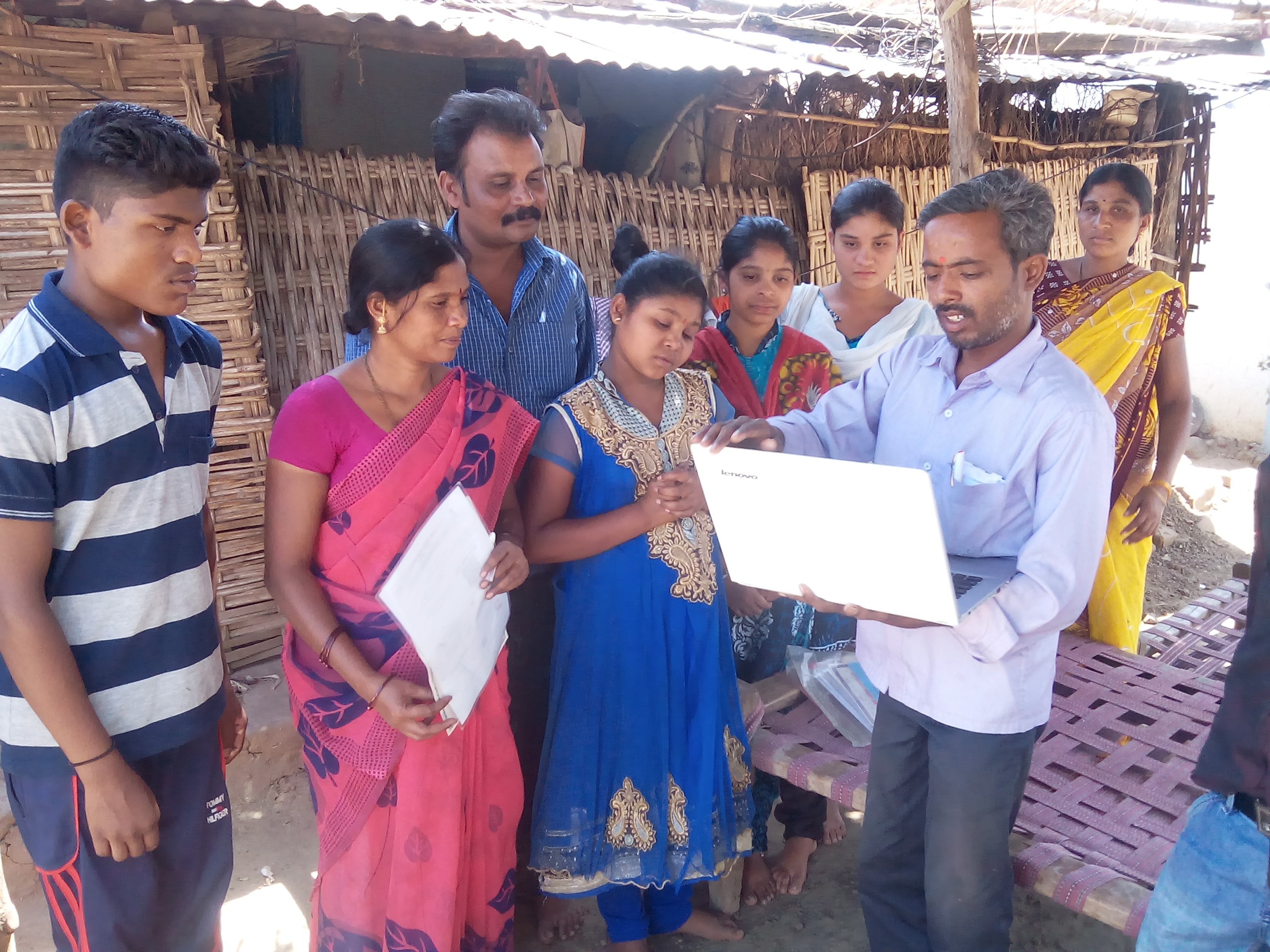 This initiative has been highly successful and today each and every health and education worker is using PC in their day to day activities. They became digitally literate and encouraging others in the village to learn how to operate PC. Mr. Nivalkar felt happy and wanted to continue this digital literacy mission in the other villages of Telangana.
He also trained the students of a local government school. He opined that learning how to operate PC is a very simple task for the people who live in the city. There are numerous institutes in cities to train in operating PC. However, the villages are deprived of these facilities. He trained not only students but also housewives and farmers. He was supported by the Sarpanch of Akoli Mr. P Keshav.
In the month of January 2016, he started to enroll one person from every household under digital literacy mission. He set up four PCs along with Internet facility in a small room in the Panchayat office. He divided the people into batches and taught them in different timings. He conducted classes from 7.00 AM and continued till midnight. Most of the farmers used to attend the classes in the evening. Housewives and others attended the classes in the morning. He initially taught 'MS Paint' to the villagers so that they get habituated to use a mouse. After the completion of classes, he used to travel for 7 Kms to reach his home.
He conducted various competitions for the villages regarding the usage of PC. For example, he conducted a competition on 'MS Paint'. He also gave away prizes for winners like school bags for children and LED bulbs for women.
Most of the villagers were successful in the assessment conducted by the National Digital Literacy Mission. Today, Akoli has been declared as the village with 100% digital literacy. The efforts of Nivalkar have been successful and he proved that everything is possible with hard work, dedication and motivation.
For all his efforts the Indian Government has awarded him a sum of Rs. 65,000. He invested this money in setting up a permanent computer center in the village. The permanent computer center has two PCs and Internet facility as well. The aim to educate more and more youth so that securing a job becomes easier for them.
The efforts of Nivalkar are highly appreciable. People like Nivalkar are an inspiration to those with the same ideas of developing digital literacy in rural areas or villages. What do you think?