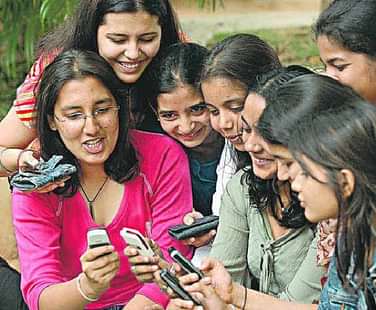 Apps College Students Must Have
Download some really juicy apps before your mobile device will run out of space. Between the iTunes App Store, the Google Play Store and the Amazon store, here are the apps you can go with.
In this article we highlight the crème-de-la-crème of student apps by selecting which tech tool you need for all areas of student life. Get your fingers ready to hit download on these best apps for college students. And yes, they are free too!
Dropbox: Dropbox can help you handle all of your documents, photos and videos in one accessible place whether you're in college or in somewhere else. Apart from being free, the best part about Dropbox is that you can use it on a wide range of devices including your Blackberry or Kindle Fire.
Mathway: It may not look like a beauty queen but Mathway has the mental power to solve your maths questions and remove the guesswork. You can choose from various mathematical functions from algebra to calculus and everything in between. Don't get lazy! Mathway can confirm your answer but don't rely on it for every question you attempt. We recommend that you work out an answer first before inputting it into the handy maths app.
Dictionary.com: The Dictionary.com app is a must-have for any student, not just those studying languages. If your lecturer starts mentioning words that are flying over your head, a simple search on the mobile app will make you sound like Stephen Hawking in The Theory of Everything.
Pocket: Unlike Dropbox and Dictionary.com, Pocket is almost like a well-kept secret that a lot of students haven't picked up on yet. Pocket lets you bookmark articles, videos and other online content so you can take a look at them later when you have the time.
MyFitnessPal: Being a student not only puts pressure on you to perform well educationally, it also makes it difficult to manage your eating habits in a healthy way. Working hard preparing for upcoming exams is NOT an excuse to eat whatever food you want. The "My Fitness Pal" app helps you easily keep track of the calories you are consuming with their nutritional database.
TripAdvisor: TripAdvisor will help you reach your dream destination. Taste the local culture in the most popular restaurants and sample the nightlife with recommended hotspots. Make sure to filter your searches by price to make the most of your student discount. You can also take a look to see if there is a guide for your home city to grab a bargain.
Kindle: Turn your mobile device into a book with the Kindle reading app. Whether you're spending your time reading books for pleasure or you're desperately trying to deconstruct research papers for a class project, the Kindle app can take digital reading to the next level.
What are you waiting for, go and download them now!
(Source: Examtime.com)