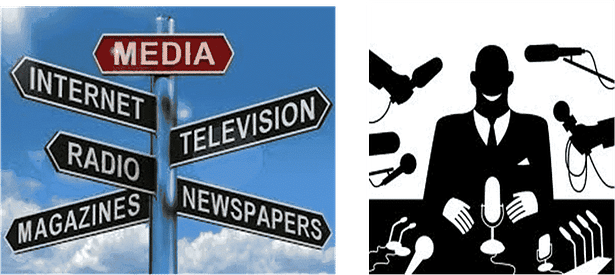 With the increasing scope of mass communication, students often get confuse among the top institutes providing training in the subjects of mass communication.
Reporting, Writing, Editing, Photography, Videography and many such exciting and thrilling jobs are associated with mass communication. One can get good package along with name and fame in this course. So, choosing a right college is not only important but also lead a bright future. In the ample number of Private Universities and colleges, this college list will help you to decide best institutes.
Here it goes-
IIMC IIMC stand for Indian Institute For Mass communication. This is the premier institute of mass communication in Asia. It was inaugurated by Indira Gandhi and is known for its top rating journalists. Ravish Kumar, Deepak Chaurasia are few IIMC pass-outs. IIMC has six centres all over India. The headquarter is based in JNU Campus, New Delhi. The other locations are Jammu and Kashmir, Aizwal, Amravati, Dhenkanal and Kottayam. The admissions are based on written entrance test followed by PI.
ACJ Asian College of Journalism is a leading media institute of The Hindu Group. They offer a degree in various mass media courses. Known for its quality, ACJ is also considered as best institute for Post Graduation Degree in Mass Communication. Located in Chennai, the course will help in knowing the leading Journalists of your times. P Sainath also takes lectures in ACJ and make you aware about development journalism.
Xavier's Institute of Mass Communications Located in Mumbai, the institute is widely known in Amchi Mumbai. Apart from its literature courses, the institute is among the leading college for mass communications. Those students who want to pursue their career in Public Relations, Xavier is a best for them. The admission procedure follows written test and PI.
Mudra Institute of Communications Located in Gujarat, MICA is an academic institution for Strategic Marketing and Communication skills in India. It was launched in 1991 and considered as a leading institute in for Mass Communication. The programme offers specializations in the areas of Advertising Management(Formerly known as Account Planning) Brand Management Media Management (Formerly known as Media Planning) Marketing Research Digital Communications Management
Symbiosis Institute of Mass Communication Spread in many acres, Symbiosis is located in a beautiful campus of Pune. SIMC is known for producing trained and competent professionals. SIMC also provides a degree in distance education.
Times School of Journalism Located in New Delhi, the institute is run by a leading newspaper, The Times of India. The institute organises lectures in the presence of notable journalists which will give students a first-hand experience. The admission procedure of this institute starts in the month of April.