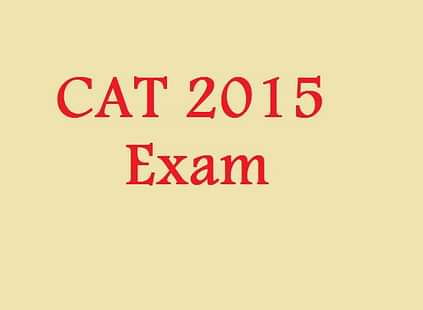 So, the days are almost about to get over within a week's time. The countdown has begun with only 9 days at your side. CAT aspirants are eagerly waiting for the D-day to arrive and finally relax their mind thenceforth. Long hours of studies, mock tests, group studies, study materials, coachings, bunch of books scattered on table, late night studies among other ways of preparation would finally get a break.
CollegeDekho provides aspirants with a few tips to crack the online test with peace and stability of mind. Lets see those ways of final studies for the CAT examination.
Wind up with the study material
Winding up doesn't mean to close the study material and relax but students could thoroughly brush up the studied theories and material before actually getting ready to take the test. Revising the course is must during these last days left for the online exam.
Relax and soothe your mind
Your mind must be relaxed before the examination. Hence, during these last few days before the test, your mind must be free of thoughts or anxiety. Thus, candidates can indulge themselves in listening to music, yoga, hobbies or any other way which would provide peace to them.
Socializing
These nine days definitely need your attention, so candidates must get busy in socializing either virtually or directly. Meeting up with people would lead to gain ideas, information and awareness about various topics which might be helpful for the exam.
Small gifts to yourself
Yes, every student must set a target during the preparation where they can present themselves with small presents if only that set target is fulfilled. This often boosts up one's spirit and zeal for the test.
Reading
Reading is an art which must be learnt in order to ace every test in life. CAT requires students to be thorough with every subject and topics of concern. Hence, students must be familiar to widely discussed topics along with the general awareness and other information. They must make reading a habit especially in these final days before the test.
Preparing for the Group Discussion
After the CAT exam, comes the moment of Group Discussion and the Personal Interview. So, every student must be apt with a few topics and this is the perfect time period to get involved in serious studies for the GD. Reading newspapers, talking to teachers or friends and reading books help in taking the test with confidence.
Stay groomed
Unless you are groomed up and ideally prepared for the test, your confidence level cannot be high. Hence, take out some time in these days to groom up yourselves and get ready for the CAT.
CollegeDekho wishes every CAT aspirant a Happy exam!!