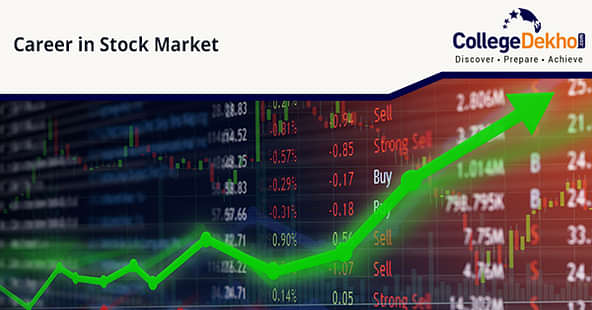 The stock markets of India have seen many changes and challenges over the past two decades and have come a long way. A stock market, which is also called share market or equity market, is the aggregation of sellers and buyers of stocks or shares who form a loose network of economic transactions and not a physical facility or discrete entity. These buyers and sellers represent ownership claims on businesses and may also include securities that are listed on a public stock exchange as well as stock that is traded privately only. The latter comprises shares of private companies that are sold to investors through equity crowdfunding platforms.
About Stock Market in India
During the journey of the stock market in India, considerable turbulence has been caused by events that occurred on a global level. Some of them are the Asian financial crisis that happened in the late 1990s, the Dot Com bubble of 2000, the Global Financial Crisis of 2008, the European Debt Crisis occurring in 2011, and the Chinese slowdown which has been constant since the last few years.
However, the stock markets have stood the test of time in spite of these major waves of turbulence and they are striving to reach their historic highs. The participation was limited during the initial years of the Indian stock market. The total number of companies that offered services related to investments in the stock market was few and they were consolidated at the hands of some brokers. However, the scenario has improved significantly since the Global Financial Crisis that happened in 2008 and things have gradually opened in India. The stock markets of the country have also witnessed a rapid expansion.
Apart from the traditional way of buying stocks in the cash market, many new instruments are available now for investing and trading in the stock markets. An example of this is the rapid rise in the derivative instruments on stocks and indices that has opened the doors for several participants such as speculators and hedgers.
Also Read: List of Commerce Courses: Best B.Com and M.Com Courses, Commerce Subjects, Eligibility
Career Options in Indian Stock Market
The equity market, or the stock market, has opened several career opportunities for individuals in recent years. The stock market is getting bigger and expanding more day by day. With the expansion of the market, opportunities for employment and jobs in the stock market are also growing every day. Candidates from all background are showing interest in the field and try to pursue a career in the stock market. Some important job roles in the stock market are given below.
Stock Broker
Financial Advisor
Investment Advisor
Portfolio Management Services (PMS)
Research Analyst
Online Stock Trading
Financial Analyst
Equity Analyst
Hedge Fund Manager
Mutual Fund Manager
Market Researcher
Risk Analyst
The roles and job description of all these positions are different from each other and all of them provide concrete insights into the stock market. Candidates entering the stock market as an employee should start from the beginner level so that they get to learn everything from scratch. The industry is fast-paced and has a lot to offer.
Top Job Profiles in Stock Market
Among the list of career paths for an aspiring Stock Market employee, include the following paths, which have been known to be among the top job profiles in Stock Market industry.
Top Employment Opportunities in Stock Market
There are different organisations and sectors where a prospective stock market employee can find a career path. Some of these top employment opportunities in the stock market are listed below:
Investment Banking Sector
Stock Broking Firms
Mutual and Pension Fund Sector
Multi-national and Large Organisations
Research Institutions
Mass Media
Insurance Organisations
Salary in Stock Market
Stock Market is one such sector which is highly dependent on the performance of the employee to determine the annual package that would be offered to them. Due to the dynamic nature of the job, the performance of the employee is taken into consideration and a final offer on the salary is made.
Depending on various other factors such as the area of employment and the industry joined, the annual package of a stock-broker may vary. As per the trend, fresh stock-brokers earn an annual package ranging between ₹2,00,000 to ₹3,00,000. Nonetheless, this annual package increases with the academic qualifications of the broker and the experience and skills of the broker and can go as high as ₹5,76,000 - ₹6,50,000 per annum.
Educational Qualifications Required to Work in Stock Market
There are no hard and fast academic requirements for getting a job in the stock market in India. The candidates must have completed their higher secondary education (class 12th) in any stream. Some companies prefer candidates who come from commerce or management backgrounds. A bachelor's or a master's degree in business or finance can prove to be extremely helpful for this profession in some organisations. Licensing is a must for anyone to get into this domain.
Courses to Pursue in Stock Market
Check out the list of courses to pursue in Stock Market in India. These courses are merely certificate or diploma courses that are offered by different colleges in India.
| Diploma in Financial & Stock Markets | Advance Diploma in Financial Markets |
| --- | --- |
| Diploma in Investment Advisory | Diploma in Research Analyst |
| Stock Market Certificate Course | Equity Dealer Certificate Course |
| Advance Course in Investment & Portfolio Management | Advance Course in Investment Advisory XA Series |
| Advance Course in SEBI, NISM XV Series | Technical Analysis Course in Stock Market |
| Stock Market Course for Stock Traders | Fundamental Analysis Course in Stock Market |
While these certificate courses will allow you to pursue a career in the Stock Market industry, however, prior academic degrees in Finance such as B.Com, MBA or M.Com in Finance or Investment Banking will provide the additional leverage you need to excel in the field.
Candidates who have completed graduation in subjects such as corporate finance, global economy, business economics,investment management, banking and securities, international markets, etc. are at times preferred. Depending on a person's job responsibilities, he/ she can acquire licenses, like the Series 63, Series 7 or Series 66 license. In order to obtain these licenses, the candidates need to attend classes and then qualify in some relevant exams. In most cases, employers often fund their employees in getting licences after they hire them.
Apart from these educational qualifications, the candidate also needs to possess certain skills in order to perform well and be fit for the job. Stock market traders must be capable of thriving in stressful environments. They are required to be quick on their feet and be able to think and act instantly. They have to be adaptable and focused as that is of extreme importance. Strong communication, analytical, and interpersonal skills are also important to have a successful career as a stock market trader.
Also Read:Top Courses After 12th Commerce - Career Options, Exams, Colleges
Data and several surveys show that less than 3 per cent of India's population invests money in the stock markets at the moment. The industry has flourished even with such a small number of people investing and it is only going to grow more in future. With the advancement in technology at a rapid pace and the cost of acquiring this technology getting reduced because of immense competition, this sector has the potential for tremendous growth.
Related Articles