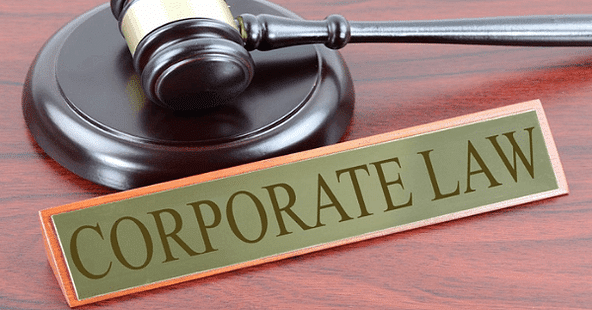 While a career in law has always attracted youngsters from multiple backgrounds, the budding lawyers of today are even more drawn to corporate law. It adds all the more lucrative and inviting dimensions to their legal journey.
The legal profession has undergone a tremendous change over the last few years. Nowadays, lots of talented students are coming forward to make a career in corporate law, as there are both name and fame along with good income in the profession. With the right skill set, apt choice of law colleges and sufficient legal knowledge, any aspirant can build a strong career in law.
With the opening up of the economy, corporate law has been virtually rewritten. Corporate Law is related to contract and commercial law and deals with the operation and formation of corporations. A Corporate Lawyer basically works for companies or corporations and represents business entities of all types. These include associations, corporations, joint ventures, partnerships and sole proprietorship. Corporate or Business Lawyer also represents individuals who act in a business capacity like Directors, Owners, Managers, controlling shareholders and officers.
Skills Required to Become a Successful Corporate Lawyer
The job of a Corporate Lawyer is embedded with numerous challenges, however, with an adequate skill-set, an aspirant can easily tackle the obstacles. The important skills required to be a Corporate Lawyer have been discussed below.
A successful corporate lawyer should have knowledge of laws issued by government institutes and departments for legal actions and procedures along with different guidelines.

He/she should have knowledge of the latest new rules and regulations of business, corporate law, and company status guidelines.

Further, a Corporate Lawyer should be an expert in skills drafting, and debating and should be an expert in pointing out and highlighting the difficulties of his client to them well in advance to avoid problems well in advance.

An additional advantage would be the patience & perseverance in facing the problems during tough times and trying to excel in these situations.
Corporate Law: Career Scope and Job Prospects
Corporate Law has a great future scope and job opportunities in store for the aspirants. When it comes to salary there is a substantial rise in the salaries of the lawyer with foreign law firms moving into India. A higher salary is never a constraint for a talented corporate lawyer. In the initial stages of the career as a corporate lawyer in any company, an individual can get around ₹1,49,000 per annum package. But after some experience and success, they can get a salary of ₹6,86,000 per annum. Senior Corporate Lawyers in high posts in a company can easily extract a salary package of ₹20,00,000 per year.
Most corporate lawyers work in law firms, be it small or large. They usually help their clients with their corporate cases or handle business transactions based on negotiation, review of contracts, agreements and drafting of the same. They may also work with a company's legal team.
In fact, with joint ventures and foreign collaborations coming in and Contract law gaining increasing importance every year, thanks to increased private sector participation and liberalisation. Securities and banking laws are also gaining importance with the advent of e-commerce as this is an e-age.
There is the tremendous prospect of corporate lawyers down the line. Some of the big accounting firms like PwC and KPMG have opened their own legal departments. Now that global law firms are poised to enter India, the market for corporate lawyers is definitely going to flourish.
Also Read: How is Business Law Different From Corporate Law
Educational Qualification to Pursue Corporate Law
Students can either study law after Class 12th or opt for a 3-year LLB course from a reputed law university after graduation. Integrated 5-year Law courses such as BBA LLB, BA LLB, B.Sc LLB are offered by plenty of universities in India. At the Masters level (LLM), students can choose electives that will lead to a specialization in corporate law. Postgraduate Diploma courses are also available for law graduates interest in the Corporate Law.
Career Progression After Studying Corporate Law
After completing a course in Corporate Law, fresh lawyers can start their career as Junior Associates, but after working there for a few years, they will be promoted to Senior Associates. Let's take a look at these posts that Corporate Lawyers can work for: 
Junior Associate: They are such type of lawyers that gather information for legal cases and assist their senior attorneys' in forming arguments. The primary roles and responsibilities of Junior Associates are presenting statements, litigating in court, negotiating with clients as well as opposition, helping to form contracts, reviewing agreements and changing drafts. The Junior Associates work really well in a team environment with minimal supervision.
Senior Associate: As Senior Associates, these lawyers manage litigation cases while resolving legal issues on behalf of their clients by developing agreements, negotiating contracts, advocating for their clients and setting claims. They can work for corporate law, divorce cases, civil rights, etc. Senior Associates can work under more experienced people for getting support and assistance such as performing legal research for certain cases. 
Corporate Law Average Course Fee
The average fee for an undergraduate course in Corporate Law may range somewhere between ₹1,00,000 to ₹11,00,00 for three years. Candidates applying for five-year integrated law courses may have to pay a course fee of around ₹1,00,000 to ₹3,00,00 per year. However, the fee may vary from institute to institute.
Corporate Law Subjects and Syllabus
Corporate Law is quite popular among law aspirants and in every session, students are taking up Corporate Law as their specialisation. To study Corporate Law, candidates should know the subjects that are taught in this course and the syllabus that candidates have to study. We have provided the syllabus for Undergraduate, Postgraduate and Diploma courses. 
Undergraduate Courses

Law of Contracts I

Legal Method & Legal Reasoning

Fundamentals of Moot Court

Legal Language and Legal Writing

Torts & Consumer Protection Act

Trial Advocacy

Family Law

Constitutional Law

Law of Crimes (IPC)

Client Counselling, Drafting and Conveyance

Civil Procedure Code and Limitation Law

International Investment and Trade Law

Corporate Financial & Securities Market Regulations

Mergers & Acquisition

Right to Information Environmental Law

International Commercial Arbitration and Competition Law

Postgraduate Courses

Research Methodology

Comparative Public Law

Investment Law

Regulatory Economics

Principles of Taxation

Corporate Governance

Law and Justice in a globalising World

Law and Finance

Project Finance, Securities & Finance Markets

Competition Law and Corporate Reconstruction

Diploma Courses

Business and Commercial Law

Corporate Accounting and Corporate Taxation

Company Law and Practice

Law of Contracts

Corporate Law

International Economic Law

Consumer Protection Act, 1986

Competition Act, 2002

Corporate Restructure Law

Corporate Finance Law

Dispute Resolution Law

Laws Related to Banking

Corporate Governance

Intellectual Property Law

Research Methodology

-

Top Colleges in India for Corporate Law
Some reputed colleges where students can pursue Corporate Law are mentioned below.
Institute

Location

Kolkata, West Bengal

Visakhapatnam, Andhra Pradesh

Pune, Maharashtra

Jaipur, Rajasthan

Sonipat, Haryana

Ludhiana, Punjab

Jaipur, Rajasthan

Dehradun, Uttarakhand

Navi Mumbai, Maharashtra

Gandhinagar, Gujarat
To take admission in any of the aforementioned or desired law college, you can either dial 1800-572-9877 or fill the Common Application Form. If you are not sure about which career is suitable for you, you can take the Career Profiling Test. It will help you in finding out the best career for you as per the Aptitude, Personality and Interest.
Also Read: Private Colleges in India Offering Scholarships for Law Admission: Eligibility and Waiver Amount
In case of any queries, you can also write to us in the QnA zone.
Stay tuned to CollegeDekho to explore the world of law.