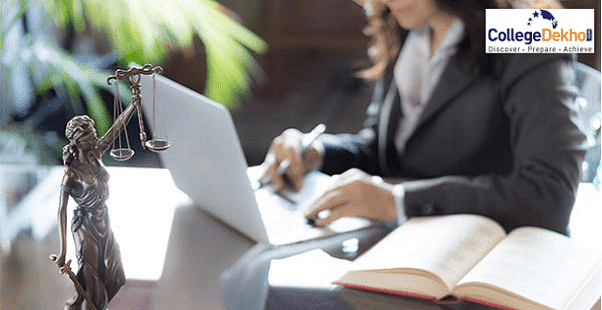 "Lawyers turn out to be immensely successful entrepreneurs". History says that this statement is pretty much true to an extent. Law graduates now operate in various fields, from ICT and mining to the airline industry. In this article, we will take a look at all the qualities that a lawyer has which can help/her ace the business field.
Entrepreneurs all over the world try to explore the unexplored. To understand this, they require talent, hard work, observation skills, perseverance, and most importantly, a positive attitude. If we now compare these attributes with the qualities required for a successful career in law, you may find many similarities. No wonder why lawyers make it big in the corporate world. Such is the impact of business on lawyers and vice versa that a new term-"legal entrepreneurs" has come into existence.
Entrepreneurship is still considered to be a profession where it is necessary to follow a practical approach. A lawyer can prove to be far better in recovering money from dishonest vendors, protect oneself from being infringed, fight against the competitors who use dishonest ways to jeopardize the company's name and fame. The legal knowledge can also provide immense competitive advantage. Let's take a look at all the reasons why lawyers can prove to be good entrepreneurs.
Reasons why Lawyers can be Good Entrepreneurs
There are various factors that play an important role in determining how successful a lawyer can be when he/she enters the business world. Given below are the reasons:
Rational and Analytical Thought Process - The students of law are always taught to think rationally. They also gain knowledge of how to use constructive methodology while researching a topic. This quality can be of massive help for an entrepreneur for example while doing the market research. They need to consider the facts and the laws while starting up something new.

Communication Skills - Lawyers are essentially good orators. In order to be a successful lawyer, one has to know how to communicate effectively. Similarly, to present a product or an idea to the common mass it is important for an entrepreneur to have brilliant communication skills.

Self Confidence - This quality is very important for lawyers and is equally important for entrepreneurs as well as they will have to make people believe in their ideas, and self-confidence is the key in this case.

Team Work - The importance of team effort cannot be undermined in this profession. The role of an assistant is pretty much prominent and important for any lawyer. Similarly, no business venture can get a kick start without a team effort. An entrepreneur can think of something new, but a number of people work really hard to give shape to that particular thought. In no way can the credit be taken away from those people.

Positive Attitude - Both lawyers and entrepreneurs need to have a positive attitude. Lawyers fight for their case till the end and the same goes for a successful entrepreneur too. An entrepreneur should know how to keep calm and not give up when the going gets tough.

Problem Solving - The capability to solve a problem is considered to be an important quality. This skill is also very important if someone wants to start their own business as, during the initial phase, there is a possibility that the business may face some problems.
Also Read: NIRF Rankings 2019: Top 10 Law Colleges in India
Lawyers who are Successful Entrepreneurs
Mentioned below are the examples of some lawyers who chose to enter the business field and are successful entrepreneurs now:
Varchasvi Gagal, Founder of LegalSpell - He is a graduate of Law from Jindal Law School. He has seen a wide range of law cultures through the kind of education he received at college. He also went to Baltimore School of Law, University of Baltimore. Gagal has been researching on the utilisation of drafting methods used in India and he has started his own legal drafting platform called LegalSpell. The journey of this young mind from being a law student to becoming one of the youngest entrepreneurs is remarkable.

Nehal Maldani, Founder of Alt Legal - He is a graduate of the University of Pennsylvania Law School and used to work for the prestigious law firm Kirkland and Ellis. To follow his passion, he left his high paying job and founded the company named Alt Legal which is a cloud-based software used to manage global IP fillings. Nehal Maldani was highly driven to make the legal practices more practical.

Sanjukta Basu, Founder of Samyukta Media - She used to practice law in the national capital of India, New Delhi as an advocate. Sanjukta is the founder of Samyukta Media, which is the portal providing digital marketing services for start-ups. She also founded the Single Woman Budget Traveler which is a website to meet the demands of a specific clientele. Sanjukta Basu was awarded a fellowship from TED for her lectures on various social communication and social media - based topics.

Pranit Saxena, Founder of Lawyerouno.com - He found the company while being the manager at TATA Consultancy Services. He is a law graduate from Symbiosis Law School. His website allows clients to contact any lawyer for free. It is a very handy and user-friendly website. Apart from this, he is also a member of the core team which is responsible for setting up GRC expert augmentation for a European Union based bank.

Nikita Mamtani, Founder of LegalHIre Talks - She pursued her higher education from UPES, Dehradun. The major work of Nikita is to groom aspiring lawyers who want to build a career in this profession. She has also worked for big companies such as Thomson Reuters. Nikita is also equipped with both knowledge and skill in the field of management. This very factor helped her shine as an entrepreneur.

Kanishk Agarwal, Founder of CriTaxCorp - He studied law at VivekanandaInstitute of Professional Studies (VIPS). The affinity for criminal law compelled Kanishk to start his own firm CriTaxCorp. He is also the creator of the Indian Bare Acts Pack app. Kanishk calls himself a 'legapreneur'.

Akshay BD, Working for Uber - He graduated from one of the topmost law colleges in India - National Law University, Delhi. Akshay has also interned for law houses outside India. All this helped him gain experience and exposure to the world of business. He currently works for Uber. Akshay is also a stand-up comedian which he says is his passion.

Rohan Mahajan, Founder of LawRato.com - He started his higher education career by pursuing a Bachelor of Science from Hans Raj College, Delhi University. Later he decided to pursue law and joined a law course at the Campus Law Center, Delhi University. He worked for Bharti Airtel Limited in the earlier days of his professional career followed by a few more jobs. Later, he started his own company named LawRato.com.
From these examples, you can gauge that many law students have made it big as entrepreneurs and if you are also looking to venture into the field of business after pursuing law, you can pursue your dream.
Also Read: Law (LLB/LLM) Admission in India 2019: Selection & Admission Procedure, Eligibility, Fees, Colleges