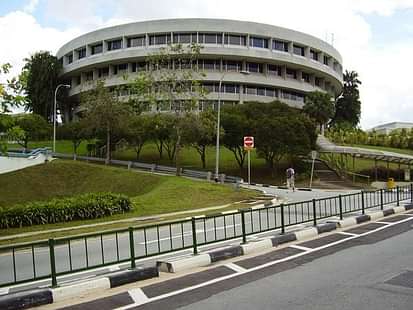 The Quacquarelli Symonds (QS) World University Rankings 2016-17 was announced the early months of 2016 with bittersweet outcomes for Indian institutes. While Indian Institute of Technology – Kanpur (jumped 10 ranks) & Indian Institute of Technology – Madras (jumped 13 ranks) broke into the Top 50 list of Best Institutes in the QS University Rankings Asia 2016, others like Indian Institute of Technology Mumbai dropped a few ranks (from 202 rank in 2015 survey to 219 ran in 2016).
As one of the premier institutes of India, it is but obvious that this is not to be taken lightly. Not only is this a reflection of where the best-rated institutes of India rank compared to its global competition, but it is also an indication that IIT's need to roll up their sleeves and dig deep into assessing what is lacking in the quality of education offered here.
Also Read: IIT Bombay to Launch Collaborative Incubation Programme
And that is exactly what IIT-B is doing. Assessing the causes for the drop in its ranking, the management has identified the need for encouraging diversity in the campus. Why? Because reputation is unarguably important for an institute to flourish – be it in terms of getting more students on campus or attracting more and varied foreign faculty to campus. And with quality education, there will be a diverse range of students who will be willing to join IIT-B and by way of exchange of ideas, experiences and culture, more and more foreign faculty will visit that will render a high reputation to the institute.
When questioned, Devang Khakhar, Director - IIT-B agreed that they are taking a number of steps to improve the quality of education & research. While strongly expressing that they don't believe in rankings, he said that the reason behind IIT-B's dip in the QS Rankings 2016 could be because other institutes improved faster than IIT-B.
Also Read: Students of IIT Bombay Make India's Fastest Electric Racing Car
Key Aspects where IIT-B is Looking at Improving:
Enhancing research space – IIT-B will work on increasing the Ph. D population or Doctorate Holders as well as increase the number of international papers published. About 128 papers were published in the academic year 2015-2016, against 72 in 2014-15 and 61 in 2013-14. 2016-2017 will see more papers being published
Boost funding for research – IIT-B received Rs. 255.07 crore for research and development (R&D) of the total grants worth Rs 515.06 crore received from the government for 15 departments, 17 centres and four interdisciplinary programmes in 2015-16. In fact, in 2014-15, IIT-B signed 25 MoUs with various foreign universities and received governmental delegations from across the globe for exploring areas of collaboration and cooperation. 2016 – 2017 will hopefully see more
Add Value to International Partners
Consolidate international linkages - Tie-up with more international faculty
Improve Faculty-Student ratio in campus - IIT-B has a faculty-student ratio of 1:16, with 155 faculty members for 2,515 students graduated from the institute in 2016. This will be taken up as an agenda in 2016-2017. Besides this, the male-female ratio for their UG, PG & Ph. D programmes will also be monitored.
Also Read: Innovation in Hostel at IIT-B Campus
In all, IIT Bombay needs to inculcate a modern, efficient infrastructure that focuses on diversity on campus, encourages high-impact research & training and creates a platform for international linkages to regain its former glory.