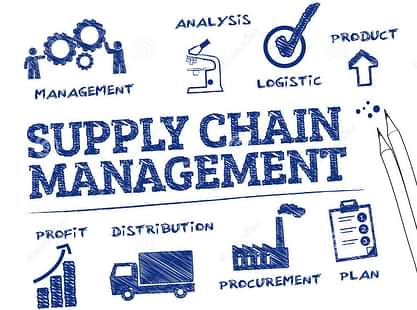 There's always a lot of speculation regarding careers in logistics and supply chain management as students know very little about it. Let's get some facts straight and wash off the myths to get a clear picture about this field.
Managers in this field are required to ensure that products and services reach the consumers who have asked for them. They manage all the operations related to the count and supply of the products that an organization deals in.
Also Read:Management Consultant: Career, Educational Qualification and Jobs
Regardless of the size of any business organization, they all have logistics managers to keep track of the inventory and accounts receivable. Small organizations just need a single person to manage their logistics and supply chain whereas huge organizations have an entire department dedicated to that wing.
It is an ever flourishing industry, therefore it always offers good job opportunities. It also plays an essential role in the economic growth and development of the nation. With the highly developed manufacturing sector of India logistics, supply chain management holds a lot of opportunities.
Also Read:Boost Up Your Career with MBA Finance
Education Qualification Required:
There is no specific career path that you can follow to become a logistics and supply chain manager. Many people start their career with an entry-level position and reach the managerial positions with greater responsibilities and better salaries.
The basic requirement is a bachelors' degree for any type of job into this industry. However, for a better position and good starting salary, you will have to pursue a Masters' degree. It is preferable that you do MBA in logistics and supply chain management. So here are the qualifications you will require:
A Bachelor's degree preferably in business, accounts or finance
Work experience in the industry for one or more years will improve your chances
MBA in Logistics and Supply Chain Management/Masters Degree in business, accounts or finance for better opportunities.
Also Read:Career Guide for Human Resources
Skills Required:
Problem-solving skills and analytical skills are a must for this Job profile.
Candidates must have a good knowledge of administration, finances, organization, marketing, international business, statistics and conflict resolution.
Candidates must also have good communication skills in order to be able to communicate with clients of different regions.
Candidates must be good decision makers to get the organization to work correctly.
Candidates must also be tech savvy so that they can adapt to the software used.
Colleges that offer MBA in Logistics and Supply Chain Management:
For more colleges Check:M.B.A. Logistics / Operations / Supply Chain Colleges in India
Job Prospects in Logistics Management:
There are a lot of job opportunities in government as well as private sector in the field of logistics and supply chain management. Government sector in India offers a lot of job opportunities in this field in the manufacturing sector. Various MNCs also need managers in the same field to deal with their operations properly.
Also Read:All You Need to Know About the Profile Operations Manager
Apart from this, there are other profiles as well which require experienced professions to manage the operations related to logistics and supply chain management. Since it is one of the fields that lead to economic growth, the probability of getting good salaries is high in this sector.