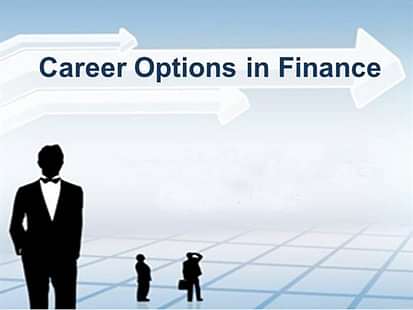 Pursuing a Master of Business Administration with a focus on Finance can lead you to a financially rewarding and secure job, providing you with the best of both worlds. An MBA in Finance equips you with a valuable skill set that justifies the high pay, as businesses seek individuals with financial knowledge to ensure smooth operations. When combined with relevant field experience, your earning potential becomes even more attractive.
Additionally, an MBA in Finance can be instrumental in managing your personal savings, investments, and financial future, offering you more control over your financial well-being. Building strong professional networks in the finance industry can open up new opportunities and accelerate your career growth. By earning an MBA in Finance, you elevate your professional standing and become highly valuable to large companies. Given the numerous employment opportunities available for finance professionals, many students are drawn to this course alongside other MBA programs.
Finance encompasses the management, investment, and allocation of capital required to establish organizations, companies, or industries, demanding meticulous planning. As the number of business units grows, so does the demand for financial experts. Financial management is crucial to allocate resources effectively, and finance managers play a vital role in this aspect. They are essential for industries, companies, or organizations to distribute finances appropriately among all production factors.
Effective financial management involves planning and controlling the financial resources of an industry. With many companies facing financial crises, financial analysts are key in predicting profits and losses and taking proactive measures to mitigate losses. Vision and proficiency in market standards estimation make candidates suitable for this course.
This article aims to provide insights into the available opportunities and the essential skills required for pursuing careers in finance.

Also Read: NMIMS Mumbai Fees Structure for Courses, Tuition, Hostel and Admission
Eligibility to Pursue MBA Finance Course
Students who are interested in pursuing Finance have to opt MBA and select Finance as the stream of study. There are various other streams like HR, Marketing, etc., The students with eligibility in UG in any stream can go for MBA. There are various institutes in India that are offering courses in MBA Finance
Curriculum of MBA Finance
The students will be exposed to analytical thinking, managerial decisions, estimating profits and losses of a company/Industry, and coordination processes along with centralized nature. The curriculum focuses on factors of production, maintaining a budget of a company, investment and securities, and working capital.

Also Read:Why Pursuing an MBA in Finance Is a Lucrative Career Option
How to seek admission into MBA Finance?
Admission into MBA courses will be done through national-level examinations like GMAT (Graduate Management Aptitude Test) or CMAT (Combined Management Aptitude Test). Most of the universities and state governments conduct their own entrance examinations for admission into MBA courses.
There are other entrance examinations that are conducted national level to seek admission into MBA programs. There are:-
Career Options with MBA in Finance
A finance specialization from a prestigious business school opens the door to interesting career opportunities. To name a few:
Investment banking - It is a popular career path for MBA graduates. Only an MBA can provide you with the necessary skill set and business acumen to take on this job. Investment bankers work in mergers and acquisitions, corporate restructuring, capital raising through the issuance of securities, trading, and strategic consulting for large corporations. Investment banking, while financially rewarding, requires a unique mix of technical skills and soft skills to succeed. It means allowing you to network with industry leaders and, if necessary, make the switch to a different career. It can be a demanding job, but it is highly gratifying in the long run.

Private equity - It is another career that requires excellent business acumen as well as an interest in investing. Private equity firms acquire private companies with the goal of increasing their value over time in order to eventually sell the company for a healthy profit. Financial modeling, industry knowledge, and business acumen are just a few of the required skills. People who break into private equity typically have some finance experience as well as a strong foundation skill set in financial modeling. It is vital to be able to identify investment opportunities. It can, however, be difficult to get into the field, straight after an MBA because firms look for prior Private Equity/ Core finance experience.

Management consulting - This field is a popular career path for business students. Although an MBA is not required for a career in consulting, it may make it easier to break in and move up the ranks faster. Problem-solving for organizations to enhance company performance is at the heart of consulting, and it undoubtedly necessitates skills such as leadership, corporate strategy, and effective communication. Knowing the appropriate people can undoubtedly help you land interviews with top consulting firms. Management consulting can help you master a combination of technical and soft skills, a skill set that will be extremely useful as you advance in your career.

Corporate Finance - Corporate finance is concerned with making the best use of a company's financial resources. It may entail capital raising, handling monetary resources, capital structuring, dividend payment decisions, and making critical investment decisions. Financial Analysis and accounting skills are essential. Certifications such as the CFA can provide the extra edge required to make it big. Corporate finance, which is known to be a steady career, attracts a significant number of MBA graduates.

Entrepreneurship - Following the acquisition of fundamental management knowledge and core financial skills, many MBA graduates dream of starting their own businesses. An MBA provides them with the skills needed to shape their innovative ideas. An MBA in finance also prepares them to manage their own finances. This is a lethal mixture of skill sets for cutting costs in the initial phases of a venture, making it ideal for graduates who choose this path.

Equity Research - A job entails extensive research on the overall market, individual companies, and writing reports. To pursue this profession, you must have solid financial analysis skills as well as be up to date on market news. As one's career progresses, one may be able to manage their own portfolio/fund. This job requires analytical skills to comprehend a company based on its numbers fully.

Corporate banking - This domain is a subset of investment banking and entails marketing / selling banking products to businesses. Some of the products include mergers, risk assessment and management, and liquidity management. There are numerous opportunities here; one could create a financial product or work in the front end as a relationship manager, selling these items to corporate entities. Commercial awareness is essential for climbing the career ladder.
Also Read: MBA in HR: Courses, Subjects, Syllabus, Fees, Salary & Top Colleges
Jobs After an MBA in Finance
Here is a list of the entry-level jobs that MBA Finance graduates can apply for - 
Financial Analyst
Investment Banking Associate
Cash Manager
Credit Managers
Insurance Managers
Equity Analyst
Top Recruiting Companies for MBA Finance Graduates
Top students at the world's most prestigious business schools obtain employment with huge organizations and enjoy lucrative salaries. These business schools have a number of the best recruiters. 
Some of them are as follows -
Goldman Sachs
Morgan Stanley
Mckinsey
KPMG
JP Morgan
BCG
Bain & Company
Deutsche Bank
ICICI bank
Barclays
Compensations / Packages After MBA in Finance
Your career will advance in terms of both the chances available to you and the amount of money you can make with an MBA in Finance. The amount of money that may be made after graduation is a significant contributor to the fact that this is the most desired area of specialisation. After completing an MBA in Finance, a candidate can expect to make close to Rs 7 - 8 lakh annually as a starting salary. 
If you are completing a MBA in Finance from a prestigious school of business, graduates can expect an average salary of more than Rs 15 - 20 lakh per annum per year. The future, after having specialized in finance, is without a doubt going to be highly lucrative. The highest salaries can be found in the field of investment banking, which is listed above.
There are various employment opportunities in the banking and non-banking sectors. There are various opportunities in the government sector too. One can also be a part of the stock market and finance ministry. The students must explore more employment opportunities and develop skills according to it.

Also Read:MBA Finance Management: Course, Eligibility, Syllabus, Top Colleges
Top Institutes in India for Finance
Here is a list of the top institutes in India where interested aspirants can pursue MBA in Finance -
Apart from the above-mentioned institutes, there are many other state-level institutes that are offering MBA Finance. To conclude, an MBA Finance Graduate will be getting the best jobs with the highest packages if he is good at Finance analysis, management, and other related skills. To acquire skills one must work with dedication and put in sincere efforts.

Stay tuned to CollegeDekho for more such current updates.