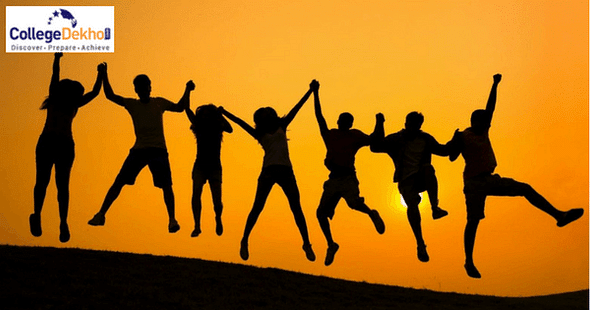 Results for various engineering entrance exams have been declared this week. This is a critical time for engineering aspirants as the ranks and scores secured in these exams will be used to prepared merit lists basis which admissions will be conducted in some of the top engineering colleges in India. So far, results of JEE Main, AP EAMCET and SRMJEEE have been announced and some of the candidates are reeling with the excellent scores that they have secured in all these exams.
While some students have performed well in JEE Main 2018, others have pulled off good ranks in SRMJEEE and AP EAMCET 2018. However, there are some students who have done extraordinarily well in all three of these exams. Details of JEE Main results, AP EAMCET resultsandSRMJEEE 2018 results have been released by CollegeDekho. Find out the students who nailed all these exams and are in the lead to secure places in colleges like IITs, NITs, IIITs, etc.
JEE Main Toppers who Topped Other Engineering Exams:
Bhogi Suraj Krishna
JEE Main Rank: 1
AP EAMCET Rank: 1
The JEE Main 2018 topper has achieved another milestone this week. After the announcement of AP EAMCET 2018, it was revealed that this JEE Main topper has also secured the first rank in EAMCET. Vijayawada's Suraj has his eyes set on IIT Bombay. His father owns a small shop in his native town and is proud of his success. Suraj scored 350 in JEE Main, whereas, his EAMCET normalized score and combined score was 150.1803 and 95.2720 respectively.
KVR Hemant Kumar Chodipilli
JEE Main Rank: 2
SRMJEEE Rank: 4
AP EAMCET Rank: 8
Another JEE Main topper who made it big in more than exam was Andhra Pradesh's Hemant. He also secured places among the top 10 students in AP EAMCET 2018 and SRMJEEE 2018. The elated student said that he was sure that he would secure a place within the top 10 rank holders after evaluating his performance through the answer keys but was surprised to find out that he got All India Rank 2. He cracked JEE Main with 350 marks as well as SRMJEEE and AP EAMCET.
Also Read:Top Engineering Colleges Offering Seats without JEE Main Score
Gattu Mytraya
AP EAMCET Rank: 2
JEE Main Rank: 5
Gattu Mytraya from Telangana is another one of the students who cracked multiple engineering entrance exams. With top ranks in both JEE Main and AP EAMCET, Mytraya can look forward to secure a place in one of the top engineering colleges. After finding out his result, he thanked his teachers who helped him in his preparation from completing the exam syllabus to devising a strategy for the exam.
Gosula Vinayaka Srivardhan
AP EAMCET Rank: 4
JEE Main Rank: 10
Another exceptional student from Telangana who passed JEE Main 2018 and AP EAMCET with flying colours is Gosula Vinayaka Srivardhan who secured ranks 4 and 10 in EAMCET and JEE respectively. He scored 341 marks in JEE Main 2018. His normalized score in AP EAMCET 2018 is 147.9957, whereas, the combined score is 94.2063.
These students have not only set a benchmark for aspiring engineers but have also become a source of motivation to work hard in life. Some of the toppers of JEE Main, SRMJEEE toppersandAP EAMCET toppers are from very humble backgrounds and they have proved that determination is the key to achieve success in all exams.
Also Read:Diploma in Engineering: Fees, Entrance Exams and Scope
As the first stage of engineering entrances is over, students are now busy with the preparation of JEE Advanced 2018 for securing seats in IITs. The counselling for JEE Main 2018 will most likely begin from June, i.e. when the results of JEE Advanced will be announced. Admission to all the engineering institutes funded by the central government will be done through this national level counselling.