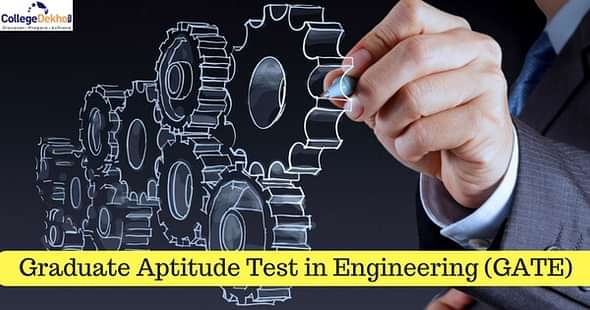 Colleges Accepting GATE Score in India: Graduate Aptitude Test in Engineering (GATE) is an examination that is conducted every year for the admission to Master of Engineering (M.E)/ Master of Technology (M.Tech)/ Ph.D. courses. Every year, lakhs of aspirants take GATE examination. The score of GATE examination is also helpful for Public Sector Undertakings (PSUs) to recruit the students. Therefore, qualifying GATE not only enables the students to get admission to various courses but also will enhance the chances to be recruited by PSUs. The examination was also conducted in some foreign cities. The result of GATE 2023 exam has been released on March 16, 2023.

LATEST: GATE 2023 scorecard released at gate.iitk.ac.in

Also read:
CollegeDekho brings you the list of colleges accepting GATE score in North, South, East and West India.
Colleges Accepting GATE Score in North India: -
Also read: - Marine Engineering: Career Guide, Exams and Colleges
Colleges Accepting GATE Score in South India: -
Also Read: GATE Admit Card 2023
Colleges Accepting GATE Score - East & West India: -
Also read: - Top 50 B-Schools Accepting GMAT Score
Apart from the colleges mentioned above, various other colleges also accept GATE scores. Various Indian Institutes of Technology (IITs) and National Institutes of Technology (NITs) also accept GATE score for the admission to PG engineering courses.