Career as a Finance Manager
About Finance Manager
Finance Managers oversee an organization's fiscal activities, and maintain the overall financial health of an organization, and use their insights to make financial recommendations to management. They are associated with various industries and are in charge of creating financial reports, directing investment activities, and developing strategies and plans for the long-term financial goals of their organization. The primary role of a Financial Manager is to explore investment data, prepare financial documents and business reports, provide financial transactions adhere to legal regulations and look for investment opportunities and ways to maximize profits. 
Aspiring financial managers must have a bachelor's degree, which usually takes four years. To pursue a career as a Finance Manager, it is compulsory for the candidates to have a Master's degree in Finance or Accounting. Professionals need about five years of appropriate job experience to authorise themselves for financial management roles. 
Self-employment is possible for Finance Managers. Finance professionals sometimes work as consultants, but usually only after gaining significant experience. Travel for work is likely, particularly if the company operates from a number of different sites, depending on the size and nature of the organisation, its clients or customers, and whether it has overseas sites or international links.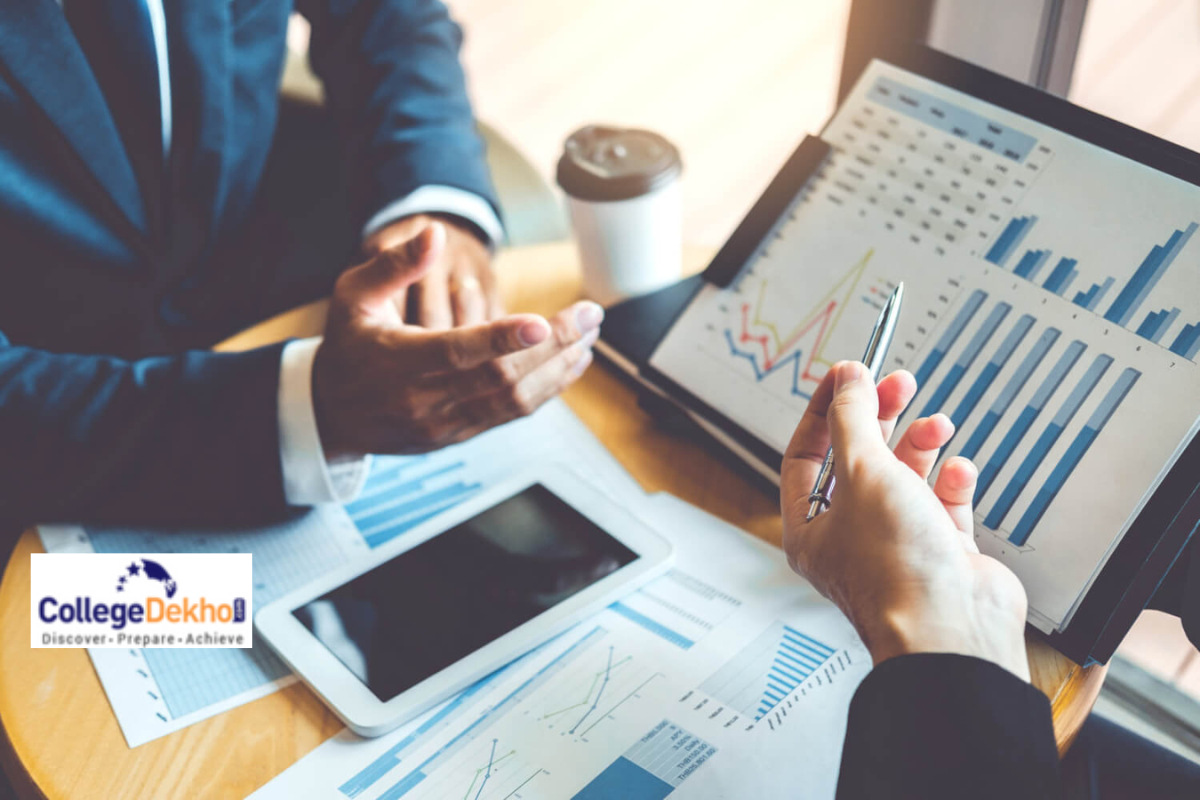 Objectives of a Finance Manager
Identify new metrics to drive business performance relative to strategic priorities while minimizing risk

Drive value within the business through margin enhancement, lowering costs and driving operational efficiencies

Execute accurate reporting, enabling yourself to analyze options and make financial recommendations

Provide insight into business performance against competitors and industry trends

Comply with federal, state, and local financial requirements by studying existing and new legislation, and maintaining compliance
Eligibility to become Finance Manager
The eligibility criteria required to be a Finance Manager is provided below along with the qualification required, skills and work experience.
Qualification Required

Bachelor's degree in Finance, Management, Accounting, Business Administration, Economics, Mathematics, or Statistics

Many employers seek candidates with a master's degree, preferably in Business Administration, Finance, or Economics.

Few employers prefer to select candidates that have a CPA certification and/or MBA.

Popular credentials include Certified Management Accountant (CMA), Certified Government Financial Manager (CGFM), and Chartered Financial Analyst (CFA).

Postgraduate Finance Courses, Management Courses or Financial Risk Management Courses also make one eligible for the position of a Finance Manager.

66 or 67 Securities Registration is also required.

Skills

organisational skills

a high level of numeracy

effective business acumen

Strategic and analytical skills

commercial and business awareness

experience with financial planning software

proficient in Microsoft Office and PowerPoint

excellent communication and presentation skills

excellent attention to detail and an investigative nature

a willingness to work with others and respect their views

knowledge of securities, insurance, and mutual fund industries

personal integrity; ability to keep client and company confidences

comfort with the cyclicality of the role and the peaks and valleys of the workload, particularly around the quarter-end close

Work Experience

5 or more years' previous work experience in another financial role, such as an Accountant or Financial Analyst.help them gain a good understanding of accounting concepts and financial reporting standards which can further help in being a successful Finance Manager.
Steps to Become a Finance Manager
Earn a high school diploma

Appear for the NPAT, CAT entrance exam

Earn a bachelor's degree or higher in finance, accounting, business administration, economics or a related degree path.

Gain experience in the field

Complete a certification program in:
Chartered financial analyst (CFA)

Certified treasury professional (CTP)

Certified public accountant (CPA)
Courses to Become a Finance Manager
Some of the top courses that can be pursued in order to become a Financial Managers have been listed below:
| | | |
| --- | --- | --- |
| Course Name | Entrance Exam | Course Description |
| BSc Finance | NMIMS NPAT | It is an undergraduate program, the duration of which is 3 years. This course is ideal for students who wish to pursue their career in the field of Accountancy, Financial Management, Consulting, Investment Banking, Risk Management or any related field in the Finance sector. |
| BBA Finance | IPMAT | The aim of the program is to develop financial understanding among students and build relevant skills to tackle financial problems. The curriculum of BBA in Finance will cover many important topics such as Mathematics, Economics, International Business, Financial Theory, Accounting, Banking, Corporate Finance and Fund Management. |
| MBA Finance | CAT | It is a post-graduation program that is concerned with the management of accounts and finances of companies for them to achieve certain financial objectives. The program prepares students with in-depth knowledge of pricing, asset management, risk management, financial planning etc. The curriculum of MBA Finance includes Financial Accounting, Human Resource Management, Financial Management, Management Accounting, Marketing Management, Economics, Quantitative Methods, International Financial Management, etc. |
Types of Job Roles Finance Manager
The various job roles of financial managers are given below:
Senior Finance Managers: As a Senior Finance Manager, they are accountable for the organisation's financial operations and decisions. They handle an extensive amount of capital that belongs to the company and take care of how that capital will be spent.
Finance Directors: They are responsible for general management duties such as scheduling, hiring, and carrying out performance evaluations. The Finance Directors mostly lead a finance team to design strategic programs for the company's finances, including accounting duties, financial analyses and predictions.
Financial Controllers: They have various duties, which include making profit-and-loss statements, making critical financial reports, balance sheets, and financial prospectuses. They also assemble reports that forecast the financial performance of a company over time.
Credit Managers: The Credit Managers are responsible for managing their firm's credit business. They set credit-rating measures, define credit ceilings, and monitor the collections of past-due accounts.
Risk Managers: They oversee financial risk by using methods to limit or offset the probability of a financial loss or a company's exposure to financial fate. Among the risks they try to limit are those that arise from currency or commodity price changes.
Other popular job profiles for Finance Managers include:
Investment Banker

Management Consultant

Financial Analyst

Equity Researchers

Bank Manager

Capital Advisors
Employment Opportunities for Finance Managers
Financial managers work in a variety of organisations, throughout all sectors of business, industry and commerce such as:
Media

Retail

Charities

Public utilities

IT companies

Health authorities

Local government

Universities and colleges

Manufacturing and service industries

Fast-moving consumer goods (FMCG) industries

Banks, building societies and insurance companies
Top Recruiting Agencies for Finance Managers
A few of the most popular recruiting agencies that hire a Finance Manager are mentioned below:
Goldman Sachs

Morgan Stanley

KPMG

Barclays

HDFC Bank

Boston Consulting Group

Bain & Company

JP Morgan Chase & Co.

McKinsey & Co.

State Bank of India
Employment Sector/Industry for Finance Manager
The position of Finance Manager plays a key role in the organization's funding strategy and long-term financial security. In general, the responsibilities of Finance Managers may include:
managing budgets

supervising staff

analyzing competitors and market trends

analyzing change and advising accordingly

formulating strategic and long-term business plans

liaising with auditors to ensure annual monitoring is carried out

arranging new sources of finance for a company's debt facilities

managing financial accounting, monitoring and reporting systems

monitoring and interpreting cash flows and predicting future trends

conducting reviews and evaluations for cost-reduction opportunities

researching and reporting on factors influencing business performance

developing financial management mechanisms that minimize financial risk

developing external relationships with appropriate contacts, e.g. auditors, solicitors, bankers and statutory organizations such as the Inland Revenue
Planning to choose Finance Manager as your career?
Pay Scale/Salary of Finance Manager
The average finance manager salary in India is INR 10,05,792 lakh per annum (according to Payscale). Bonus for this role ranges from INR 17,000 to INR 3 lakh, while shared profits go up to INR 2.85 lakh per annum. The salary of a Finance Manager in India can go up to INR 20 lakh per annum depending on multiple factors such as their experience and skills.
As a beginner, a Finance Manager with less than a year's experience earns INR 5,18,021 per annum on average. Similarly, an early Finance Manager with 1- 4 years of experience earns INR 7,29,127 per annum. If an individual has an established mid-career as a Finance Manager with 5 to 9 years of experience, he/she can earn an average of INR 10,78,115 per annum. With 10-19 years of experience, a professional is highly likely to earn an average total compensation of INR 11,99,548 per annum.
Experience Wise Salary
| | |
| --- | --- |
| Experience | Salary (in INR) |
| 0-2 year | 34,000 |
| 2-5 years | 46,900 |
| 5-10 years | 66,700 |
| 10-15 years | 81,300 |
| 15-20 years | 85,800 |
| 20+ years | 93,500 |
Specialisation Wise Salary
| | |
| --- | --- |
| Specialisation | Salary (in INR) |
| Accountant Manager | 5.3 LPA |
| Financial Analyst | 5.5 LPA |
| Investment Banker | 9 - 10 LPA |
| Credit Manager | 4.8 LPA - 12.5 LPA |
| Bank Manager | 14 LPA |
Books & Study Material to Become Finance Manager
Individuals must read the following best finance management books so that they can gain a better understanding of financial management and its principles:
The Richest Man in Babylon by George Samuel Clason

Fundamentals of Financial Management: Concise Edition by Brigham Houston

The Basics of Public Budgeting & Financial Management by Charles E Menifield

The Total Money Makeover: A Proven Plan for Financial Fitness by Dave Ramsey

Financial Management: Theory and Practice by Dr Eugene F Brigham & C Micheal Ehrhardt
Pros of becoming a Finance Manager
Finance Managers have excellent income potential The average Finance Manager salary in India is INR 9.93 lakh per annum.

Finance Managers are In Need: The BLS estimates that jobs in the financial management area will grow at a 17% rate through the upcoming years.

Finance Managers in various settings in all sorts of businesses and organizations ranging from financial institutions to hospitals to government agencies.

As the manager of an organization's finances, Finance Managers have considerable power to determine the organization's future. With smart management of cash and investments, they can set up a company for long-term success.

Financial Managers generally receive health and dental insurance, vacation, holidays, sick leave, and pension plans.

Deferred compensation in the form of stock options is becoming more common, especially for senior-level executives.
Cons of becoming a Finance Manager
There is a high likelihood of stress in managing the financial health of an entire organization that comes with a great deal of responsibility.

Financial managers are responsible for overseeing many complex tasks.

The best jobs in financial management often require a lot of professional experience.

Financial Managers must develop a client base which sometimes becomes difficult.

Marketing costs vary widely.