Indian Institute of Management (IIM) Raipur has released a admission notification for the coming session of Post graduate programme. The officials announced that after completion of the Common Admission Process(CAP) round, the final merit list for Post Graduate Programme (PGP) for the session of 2016-18 will be released on May 9, 2016.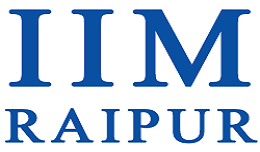 The candidates who are from a non-engineering background, scoring a percentile of 90 in Common Admission Test (CAT) 2015 and have a excellent academic background with 90% marks can easily get admissions in IIM Raipur. Greater weightage of 30% will be awarded by IIM Raipur to diversity profile while generating the final admission offers in order of merit.
The final batch size for PGP for the session 2016-18 at IIM Raipur would be of 140 students. According to IIM Raipur, "Results for PGP 2016 admission will be announced on May 9, 2016 (tentative)."
The coming batch will be the 7th batch of IIM Raipur to be admitted in 2016 while the 6th batch will be passing out in 2016.Similar to other IIMS,the 1st stage short-listing at IIM Raipur is based on CAT 2015 marks, higher weightage to candidates with non engineering profile will be awarded by IIM Raipur at the final stage of selection.
It will help to increase the non-engineering background candidates in the class rooms.These students can be of arts,commerce,humanities stream. The motive behind this is to increase the academic diversity. Although they will be given higher weightage,merit will be the main consideration.The final admission merit list at IIM Raipur will be prepared on the basis of Common Admission Process (CAP) 2016.
CAP 2016 will be held across 5 cities namely New Delhi, Mumbai, Bengaluru, Chennai and Kolkata which will begin in the month of March 2016.
IIM Raipur announced that Registration for the new academic session would be held on June 11 and preparatory classes would begin on June 13, 2016.
The orientation programme will begin on June 23 and will end on June 26, 2016. Officially the classes for PGP 2016-18 batch would start from Monday, June 27, 2016.