Pandit Ravishankar Shukla University,Raipur will declare the results of various annual exams of 2016 after 20th May.
This time students will get the result through SMS. Pt.RSU will send the result of the students through SMS on the mobile numbers mentioned in the examination form of the students. The SMS will only tell whether a particular student is PASS or FAIL. Rest of the information will be available on Pt.RSU's official website.
The examination of Pt.RSU started from 10th March and lasted till 13th May. In comparison to last year this year there were more than 8000 enrollments.
As soon as the examination got over evaluation work started so that results can be declared in the month of May.
Result of B.Sc Home science is expected to come first. Next in line is B.Com Part 3 , B.A Part 3 and B.Sc Part 3.
Meanwhile the result of Postgraduate Programmes will be declared. Results of all the programs of Pandit Ravishankar University will come out till July.
About the University:
Pt. Ravishankar Shukla University is Chhattisgarh's largest and oldest institution of higher education, founded in 1964, and named after the first chief minister of erstwhile Madhya Pradesh. The University has a sprawling campus in the western part of the capital of Chhattisgarh, Raipur. The campus of University is spread in 207 acres of land. There are Twenty-Nine teaching departments in the University.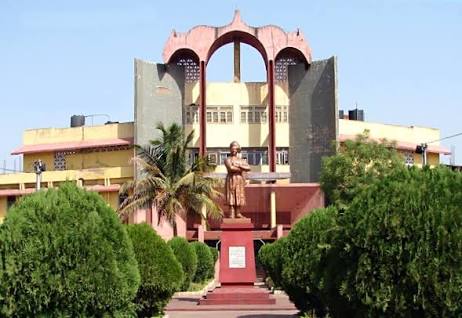 Pandit Ravishankar University offers various undergraduate and post graduate programmes related to different streaming like Science, Arts,Commerce, Sports,Pharmacy, Information technology etc.