The Andhra Pradesh Department of Technical Education has released the counselling schedule for AP POLYCET – 2016. Here are the details of counselling schedule:-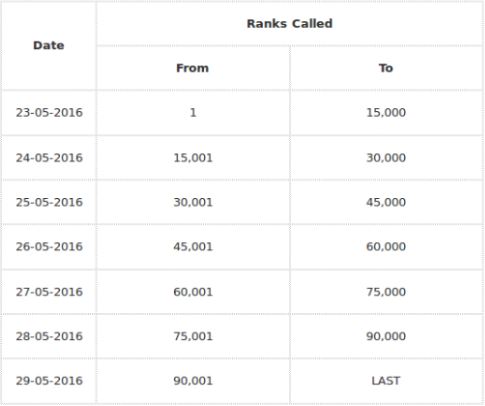 LAST Means: Including not qualified/ Minority candidates not appeared in A.P-POLYCET and who have already applied to Convener based on SSC or its equivalent examination Marks.
Note:
Candidates are informed that where there is more than one Help Line Centre the ranks are distributed Help Line Centre wise,
ST candidates have to attend the Certificate Verification in the Help Line Centers marked with ** only.
PH (Physically Handicapped), CAP (Children of Armed Personnel), Sports & Games, NCC (National Cadet Cops) and Anglo-Indian, should attend the Certificate Verification only at Government Polytechnic, Near Benz Circle, Vijayawada as per the dates given in the Schedule.
Schedule for Centralised Certificate Verification For PH, CAP, NCC, Sports & Games and Anglo-IndianCategories Govt. Polytechnic, Near Benz Circle, Vijayawada – 520008
(Reporting Time 09:00 A.M Everyday)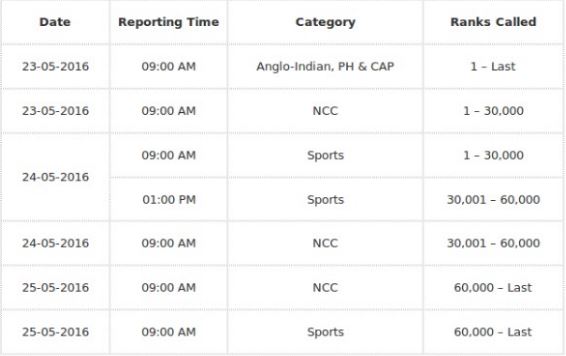 Schedule for Web Counselling and choosing options:-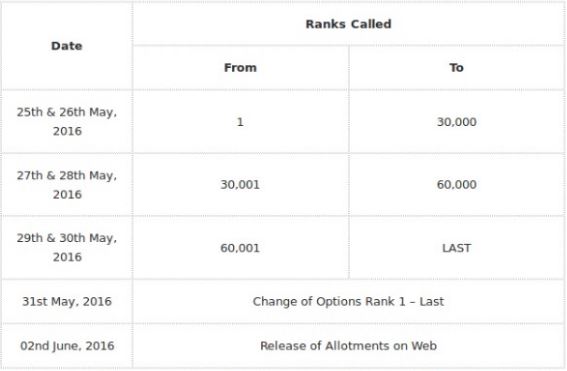 Note:- On the last day of schedule, options last exercised by the candidate will be frozen and candidate should take a print out. IF CANDIDATE WISHES TO CHANGE THE OPTIONS ONCE AGAIN AFTER FREEZING, APPROACH ANY ONE OF THE HELP LINE CENTRES ON 31-05-2016 TO MODIFY FROZEN OPTIONS. THIS IS THE FINAL OPPORTUNITY AND AFTER THIS NO FURTHER CHANGE WILL BE MADE. THE OPTIONS RECORDED IN THE SERVER ON THE LAST DAY WILL ALONE BE CONSIDERED FOR ALLOTMENT OF SEATS.
Allotment:
1) Allotments will be vailable on the Website on 02.06.2016 after 06.00 PM.
2) Enter the ICR Form Number, Hall Ticket number, Password and date of birth in Candidate Login.
3) Download the allotment order.
Source:- Sakunth Kumar, City Journalist, CollegeDekho, Vijayawada