Keeping in view the smart city mission of Government of India, Amity School of Architecture & Planning (ASAP) organized a Conference on "Exploring the role of CSR in delivering Sustainable Smart Cities" at University Campus Sector 125, Noida.
The daylong Conference was inaugurated by Chief Guest Ar. Divya Kush, President, Indian Institute of Architect; Dr. Sanjeevan Bajaj, Chief Executive Office, FQF FICCI; Dr. (Mrs) Balvinder Shukla, Vice Chancellor AUUP, Noida and Dr. D P Singh Director ASAP.
The Conference aimed to foster dialogue between Public and Private sector on the implementation of Urban Service Provision using CSR model.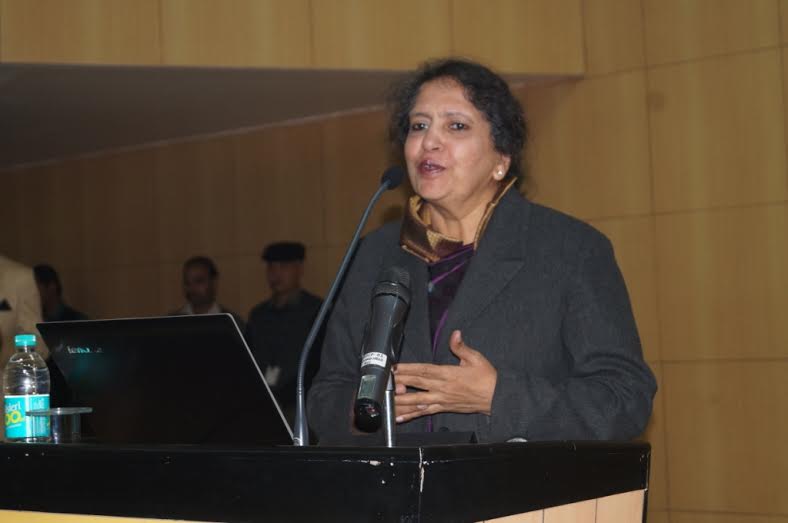 Welcoming the guests, Dr. (Prof.) Balvinder Shukla said that the architecture is progressing with time and smart city is a burgeoning concept in India. She stressed that technology also has a role to play in architecture as when there was less involvement of technology the infrastructure was strong but with advancement of technology, the infrastructure has become weak. She pointed that the main concern at present time is sustainability which holds different meaning in different situation. She emphasized that Architecture is an essential arena for sustainable innovation as infrastructure should be designed and built keeping environment in mind. She advised the budding architects to understand the need for organic architecture thereby minimizing the negative impact in the environment.
Sharing her views on smart cities, Dr. Sanjeevan Bajaj said that Smart Cities offer opportunities to improve lives. She highlighted that the concept of smart city from quality perspective strives on certain standards including cleanliness, environment friendly etc. Dr. Bajaj suggested three key elements for Smart City Project, including service delivery, technology and, systems and processes. She emphasized that a city cannot be smart unless people know the kind of services provided to them, technologies are environment sustainability and communities have active participation. She apprised that the role of CSR in Smart City is not entirely dependent on functioning of city but it has involvement in what already is happening in the city. She opined that new models are required to be developed for Smart Cities, so CSR can be viable in developing the new proportions in it through community participation, advancement of technology etc.
Presenting his views, Ar. Divya Kush said that the concept of Smart City has not been defined properly. He mentioned that the success of smart city depends on the awareness of people about it. He opined that education and health are the foundation for building smart cities. Ar. Kush avers that Architect CSR is very important wherein every individual has a role in building of nation. He advised the budding professionals to be aware about the strong corporate social responsibility (CSR) policies.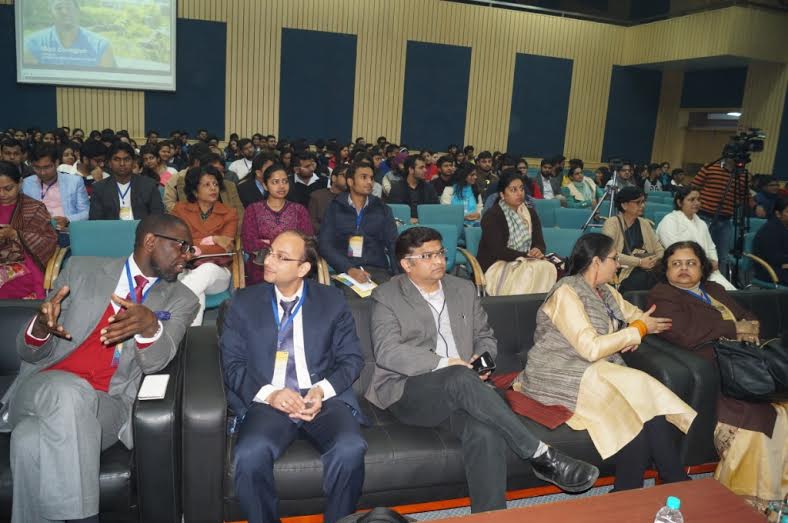 The one of its kind conference provided a platform to bring together officials from CSR, PPP, Corporate firms and senior Government dignitaries under one umbrella to discuss and deliberate upon role of CSR in delivering various services provision as laid in Smart Cities programme..
During the conference, eminent personalities delivered talk on various topics including "Alignment of CSR with 'Smart City' Needs" by Mr. Deepak Malhotra, Service Area Leader, IBM Global Business Services; "Responsible Investment: Business Case for CSR(an Investment opportunity)" by Ms. Neerja Singh, Group Executive Vice President & Regional head, North & East, Responsible Banking, YES Bank; "Smart Basic Services: Sanitation/Community Pay & Use Toilets" by Mr. H S Gill, HUDCO; "Slum Area Development" by Mr. Sanjay Daswani, Habitat for Humanity and "Challenges in Implementing CSR Practices in Smart City Mechanism by Mr. Sidharth Dutta, Senior Manager, Ernst & Young amongst others.