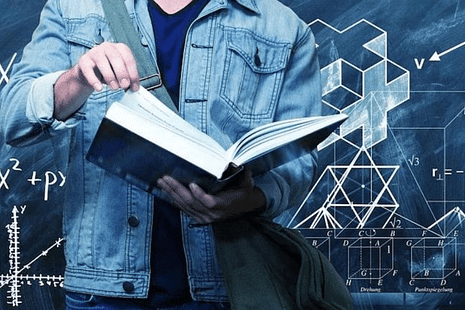 List of scoring chapters and topics with weightage for GUJCET Mathematics 2023
GUJCET Mathematics 2023: Candidates preparing for the GUJCET 2023 exams scheduled on April 3, 2023, shall prepare well for the exams. With only a few days left for the exams, candidates may prefer selective studying, instead of covering all the topics at once. So, here is a list of the important topics with the maximum weightage for the GUJCET Mathematics 2023 that candidates may refer to for the preparations to score well for the exams. As per the experts' advice, it is best to start with the topics with the maximum weightage first to ensure a good score from the mathematics sections. 
GUJCET Mathematics 2023 Syllabus
Candidates may download the detailed GUJCET Mathematics 2023 syllabus here to know the marking scheme and pattern for the exams: 
GUJCET Mathematics 2023: List of Most Weightage Topics
Here is the list of GUJCET Mathematics 2023 important topics that candidates shall complete before the exams that are based on the previous years' question paper trends for reference:
Vectors
Indefinite Integration
Theory of Equations
Permutation & Combination
Three Dimensional Geometry
Probability
Matrices Determinants
Sets, Relations & Functions
Complex Numbers
Definite Integration
Limit
Apart from the topics mentioned here, it is always advisable to cover all the topics before the exams. Also, revision of the topics and the daily practice of the mathematics section are required to stay on track with the preparations. Candidates may also refer to the NCERT books for reference, and look for tricks and strategies to solve the questions quickly during the exams. The GUJCET 2023 exam will be conducted for 3 hours in total, and candidates will be allotted 60 minutes for the mathematics section only. So, candidates shall manage their time to complete the questions and revise them before the time ends. Hence, candidates will have to be quick with their responses as the GUJCET Mathematics 2023 will include 40 MCQs with the marking pattern of 1 mark for each correct answer and a negative marking of 1/4th for each wrong answer. 
Also Read: GUJCET Chemistry 2023: List of scoring chapters and topics with weightage
Stay tuned to CollegeDekho for more Education News pertaining to entrance exams and admission. You can also write to us at our E-Mail ID news@collegedekho.com.