Institute of Engineering and Management, Kolkata organised a One day Interactive Seminar on "Financial Literacy" recently. The Interactive Workshop was held in The main campus of the college near Salt lake City in Kolkata. The main focus of the seminar was on the future exploration and expansions of the financial idea and measurements for a better future planning in the field of technology. The CEO and Co-Founder of 'E-learn markets' : Mr. Vineet Patawari shared all his thoughts on why early financial leaning is important for learners willing to build a successful career in finance.
The Ultimate Seminar was a gateway for all the Engineering and Management students of the college to gain valuable suggestions and mentorship from the expert laureates and to showcase their talent & thoughts in the matter and gain the reputation of applause from the jury. The Speaker also had interactive sessions with all the students who were present in the seminar.Students from different streams and sections of the college actively participated in each and every session and made the Seminar a great hit.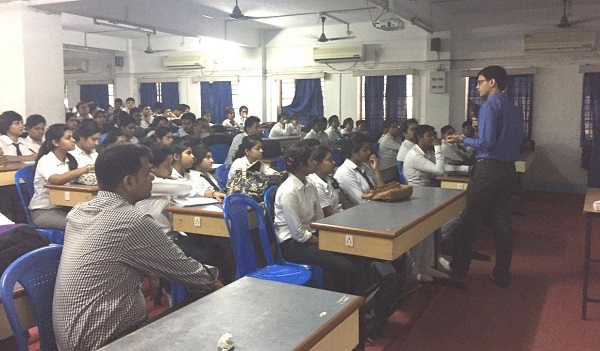 The session was very helpful and encouraging for all the students as well as for the faculty members of the college.In the Seminar, the students and the faculty members also got the opportunity to clear all their doubts about all types of financial movements with the speaker to have a broader and clearer idea of the matter. All and all the Seminar was an exclusive opportunity for the students to understand and explore about financial aspects of technology.
Source: Soutrik Das. City Journalist- Kolkata, CollegeDekho