The MBA department of Narasaraopet Engineering College celebrated 10th anniversary on 6-April-2016. The chief guest of the occasion was Mr.Satyamurthy, SBI deputy General Manager. The celebrations were inaugurated by the chief guest. College director, M.chakravarthy presented the welcome address.
Addressing the students the chief guest said, "There is a lot of scopes for MBA students to secure better employment opportunities in the new capital region, Amaravathi. A lot of multinational companies are coming forward to start companies at Amaravati region. These companies have already invested for the building of new capital. By 2020 there will be stupendous changes in Krishna and Guntur districts as these two districts will turn into employment hubs. Students with good communication skills and pleasing attitude would definitely secure a job". He also motivated the students to take part in examinations conducted by various banks.
College director, M.Chakravathi said, "the college has set up an incubation cell where students of MBA will have a chance to complete 8 months of MBA course in Canada University according to the agreement made between the college and Canada University. This initiative will be put into practice from the next academic after the completion of formal procedures".
Prizes were distributed to the meritorious students and winners of various literary competitions. Cultural programs by the students added extra flavor to the celebrations.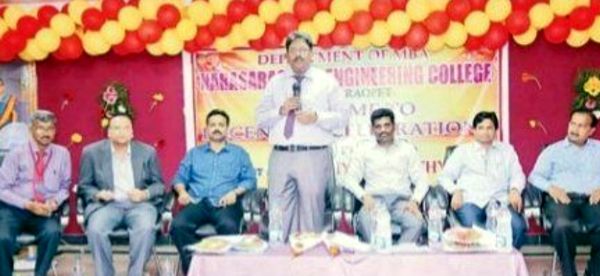 Source; Sakunth Kumar, City Journalist, CollegeDekho, Vijayawada