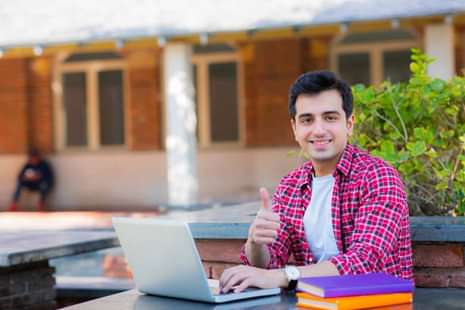 Expected MHT CET Cutoff 2023 for B.Tech Admission
MHT CET Cutoff 2023 for B.Tech Admission: Any candidate with a non-zero score in MHT CET 2023 who appeared for the PCM group can apply for the engineering B.E/B.Tech counselling. However, it does not guarantee admission as over 2.5 lakh candidates appear for MHT CET every year and the number of available engineering seats is only 1,28,778 (as per AY 2022-23 data). Each college and branch hence has a separate cutoff for MHT CET B.Tech admission. The cutoffs also vary with respect to the reservation categories.
Usually, the cutoffs in ranks remain in the same range as that of the previous year with minor deviations. By analysing the data of the previous year for their preferred college and branch, candidates can verify if they will be able to get admission or not. It is also very important to do so in order to avoid the non-allotment of a seat. A PDF of the previous year's cutoffs for the first round of counselling is attached here for the same.
Expected MHT CET Cutoff 2023 for B.Tech Admission
The in-detail cutoff ranks as per colleges, branch, and category for the previous year's first round of counselling are mentioned in the PDF attached here:
Use the 'Search' option in the PDF viewer or directly press Ctrl + F to search the name of your preferred college and scroll down to the requisite branch and the expected cutoff range will be displayed on the screen.
Expected MHT CET Cutoff 2023 for B.Tech Admission for Top Colleges
For the CSE branch at the respective colleges, MHT CET expected cutoff for the General Category students is available in the table here:
College
Expected MHT CET 2023 cutoff rank for B.Tech Admission (CSE)
COEP Technological University
(earlier College of Engineering, Pune)
Around Rank 100
Veermata Jijabai Technological Institute (VJTI)
Around Rank 110
Sardar Patel Institute of Technology, Mumbai (SPIT)
Around Rank 350
Pune Institute of Computer Technology (PICT)
Around Rank 430
Walchand College of Engineering, Sangli (WCE Sangli)
Around Rank 1,020
Vishwakarma Institute of Technology, Bibwewadi (VIT Pune)
Around Rank 1,570
Shri Ramdeobaba College of Engineering and Management, Nagpur (SRCE)
Around Rank 4,083
DY Patil, Akurdi, Pune
Around Rank 5,965
Government College of Engineering, Amravati
Around Rank 6,415
Shri Guru Gobind Singhji Institute of Technology, Nanded (SGGSIET)
Around Rank 8,175
Yeshwantrao Chavan College of Engineering, Nagpur (YCC)
Around Rank 9,805
Shri Sant Gajanan Maharaj College of Engineering, Shegaon (SSGMCE)
Around Rank 12,655
G. H. Raisoni College of Engineering and Management, Pune
Around Rank 16,165
MHT CET 2023 Related Reads
Links that you may find useful are available in the table below: 
MHT CET 2023 College-Wise Cutoff
The expected cutoff or closing rank for the top colleges in Maharashtra can be checked here:
MHT CET 2023 College-Wise Placements
The placement-related details for some of the top colleges in the state are available through the links below:
Stay tuned to CollegeDekho for more Education News pertaining to entrance exams and admission. You can also write to us at our E-Mail ID news@collegedekho.com.