A National Seminal on 'Robotics Technology' was concluded at Vignan Nirula Institute of Technology for Women on 19-May-2016. The National Seminar has been held for six days. The seminal was organized in collaboration with Talent Solutions, Hyderabad. Officials of the company participated in the seminar for the six days and educated the students about Robotics Technology.
Company official, Yunis said, "There is a lot of demand for Robots which run on Java and Mat lab. There are lots of employment opportunities for women in this sector. In the coming years the Robotic Technology will be popular worldwide which gives lot of scope for advancement of technology. The company has been working consistently in inventing wide variety of Robots which can cope up with the needs of Industrial Sector. Most of the large scale industries are depending upon Robots now-a-days. This technology is very beneficial for the future generations"
The students have been educated on manufacturing of Robots and its technology. The students of the college manufactured Self-balancing Robot which got a good recognition. Eminent scholars from various Universities participated in this seminar and presented their papers on robotics Technology. The college management thanked the Talent Solutions for organizing the seminar and educating the students.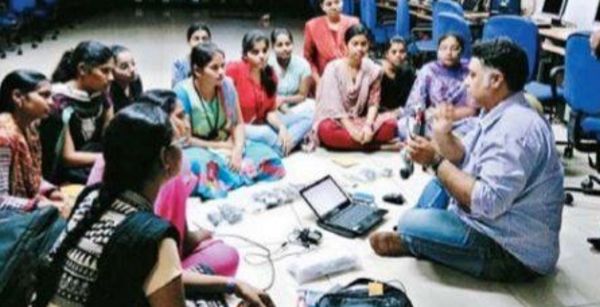 Source: - Sakunth Kumar, City Journalist, CollegeDekho, Vijayawada