The School Of Technology, North Eastern Hill University (NEHU) is expected to get AICTE approval within a week's time, Union Human Resources Development Minister Smriti Irani announced on Tuesday, 29 March 2016 at the University's 23rd Convocation. Irani said that a centre for coaching programmes for various competitive examinations for SC/ST and women candidates will also be set up at NEHU to facilitate their entry into the central services, and for remedial coaching for NET examination and others.
The NEHU Student's Union had been struggling for one decade for the AICTE approval of the School Of Technology. Irani, while addressing the convocation, stated that a centre would be established to document the rich culture and heritage of the North Eastern Region. Considering the fact that northeast has a vibrant culture, philosophy and rich contribution to mankind, she believes that it needs an institutionalised mechanism to study the same.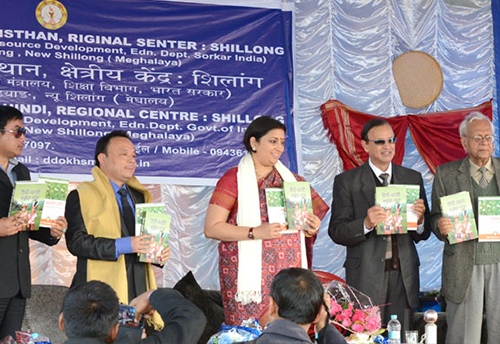 On this occasion, first woman chairperson of UPSC-Rose Milian Bathew (Kharbuli) and Boxer MC Mary Kom received their Doctor of Letter (D Litt) for their contribution in their respective fields, Bathew being awarded for her contribution to teaching and public administration and Mary Kom, for her contributions in the sports arena.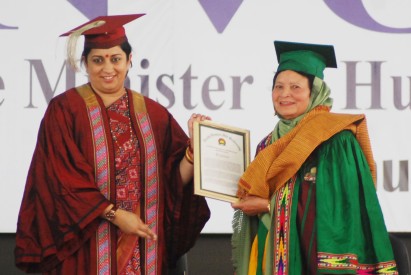 The convocation awarded 10,294 candidates their degrees out of which, 2,570 students received the degrees in person, and 7,724 in absence.
Source: Darshana Brahma, City Journalist, Guwahati, CollegeDekho