Good Through, a reputed Bangalore based Software company conducted placement drive at Amrita Sai Institute of Technology, Vijayawada on 11-April-2016. The interviews were conducted for the final year CSE students of the college. The company officials reached college premises at 9.30 AM. They explained the process of interview to the management and as well as to the students.
Two rounds of interview were conducted. Students took part in a written test. Qualified students attended the face to face interview. A total number of 30 students participated and 18 students were selected for face to face interview. Finally 10 students got selected by the company officials. The selected students are offered an annual package of Rs.2, 50,000/annum.
College principal Dr.Sasidhar gave the offer letters to the students. On this occasion, he said, "The College has been active in various activities. More than 70 students got placed in the academic year 2015-2016. College conducts various state level literary and cultural competitions for the students of various colleges every year and recently the college has conducted Mock EAMCET which evoked good response". He appreciated the college faculty for their dedicated hard work. He congratulated the students for getting placed in a good package.
Students thanked the college management for their cooperation and support.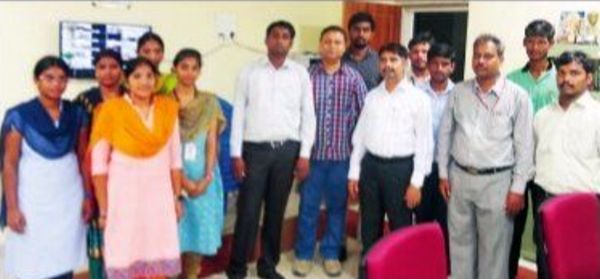 Source: Sakunth Kumar, City Journalist, CollegeDekho, Vijayawada