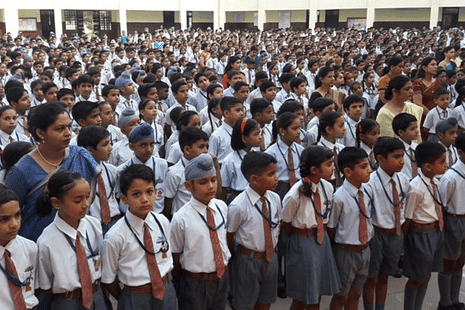 School Assembly News Headlines for 7 June 2023
School Assembly News Headlines for 7 June 2023, are here. Students shall refer to the latest news headlines to prepare for the news reading at the assembly from the national, international, and sports news available here.
School Assembly News Headlines for 7 June 2023
Students will find the latest news updates for 7 June 2023, for the school assembly for various sectors: 
National News Headlines for School Assembly 7 June 2023
The government seeks a CBI probe in the Balasore, Odisha train incident, which is brutally slammed by Congress.
Suvendu Adhikari, Opposition Party Leader in West Bengal alleges that Trinamool Congress is behind the Odisha triple-train accident. 
At the G20 Health Working Group meeting, Union Health Secretary, Rajesh Bhushan calls for the countries to work together to prepare for the next pandemic, stating the pandemic will not wait for the global treaties to meet to occur. 
Current Covid tally shows a dip in numbers with 3,001 active cases only in the country. 
While Adani promises Education Aid to the children who lost their parents/guardians in the Odisha Train Accident, Reliance promises free ration and jobs to the affected families.
President Chandrikapersad Santokhi presented President Droupadi Murmu with the highest civilian honour bestowed by Suriname in recognition of the long-standing bilateral relations.
The India Meteorological Department predicts that a depression over the southeast Arabian Sea, south of Porbandar in Gujarat, would move northwest and build into a cyclonic storm.
International News Headlines for School Assembly 7 June 2023
Russia asserts that it prevented Ukrainian strikes in the provinces it acquired.
Ukraine's Kherson area governor announces the start of the evacuation near Kakhovka Dam as the water will reach a critical level.
On June 5, British Prime Minister Rishi Sunak asserted that his strategy for "stopping the boats" of unauthorised immigrants from reaching British shores was effective while announcing plans to put them on ships in order to ease the burden on taxpayer-funded hotels.
The International Monetary Fund has stated that Sri Lanka is exhibiting "tentative signs of improvement" while pressing the island government to quickly achieve restructuring deals with its creditors, before the Fund's first scheduled review in September of this year.
Sports News Headlines for School Assembly 7 June 2023
Boland will represent Australia against India in the WTC championship game.
Jabeur enters the French Open quarterfinals as Ruud roars.
India prepares for the challenge posed by Starc while debating between Kishan and Bharat in the WTC final nets.
Stay tuned to CollegeDekho for more Education News pertaining to entrance exams and admission. You can also write to us at our E-Mail ID news@collegedekho.com.