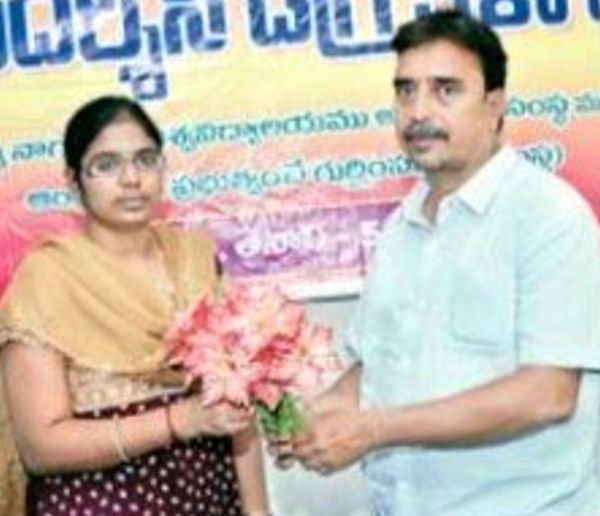 Bhargavi Sri, a final year degree student of Priyadarshini Degree College, Tenali bagged the 3rd place in the National Level Essay writing competition.The competition was conducted by Ministry of water resources, Government of India. The competition was conducted in the month of March and the winners of the competition were declared on 10-April-2016. The essay writing was conducted on the topic, "Role of youth in regulating water pollution". The competition was conducted in two phases i.e. state level and National level where Bhargava Sri got qualified in state level and entered the national level. She was awarded a cash prize of Rs.15,000. College principal, B.Siva Rama Krishna congratulated Bhargavi Sri.
On this occasion, Bhargavi Sri spoke with CollegeDekho and said, "The ground water resources and surface water resources are being polluted in an extreme manner. In a situation like this where the ground water level is depleting, each and every drop of water counts. In the present scenario people as well as government must take proper measures in preserving the ground water resources and surface water resources from being polluted. Youth has to play an efficient role in preserving the water for future generations. It is the responsibility of today's youth to avoid polluting water resources".
Bhargavi Sri was congratulated by the faculty, students, print, and electronic media.
Source: Sakunth Kumar, City Journalist, CollegeDekho, Vijayawada