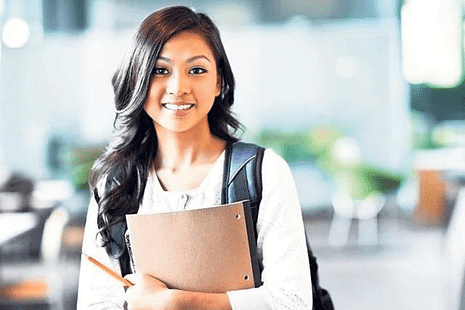 CAT 2023 Daily Practice Questions for 2 September 2023
Daily Practice Question for CAT 2023: The latest daily practice question for CAT 2023 is from the Data Interpretation and Logical Reasoning section, one of the crucial and confusing sections for CAT 2023. Aspirants shall check and attempt the question below, to self-evaluate their preparations as the answers are also available here. 
Daily Practice Question (2 September) for CAT 2023
Here is a question as practice for candidates preparing for CAT 2023 for 2 September 2023 as a reference : 
Comprehension:

The game of Chango is a game where two people play against each other; one of them wins and the other loses, i.e., there are no drawn Chango games. 12 players participated in a Chango championship. They were divided into four groups: Group A consisted of Aruna, Azul, and Arif; Group B consisted of Brinda, Brij, and Biju; Group C consisted of Chitra, Chetan, and Chhavi; and Group D consisted of Dipen, Donna, and Deb.

Players within each group had a distinct rank going into the championship. The players have NOT been listed necessarily according to their ranks. In the group stage of the game, the second and third-ranked players play against each other, and the winner of that game plays against the first-ranked player of the group. The winner of this second game is considered the winner of the group and enters a semi-final.

The winners from Groups A and B play against each other in one semi-final, while the winners from Groups C and D play against each other in the other semi-final. The winners of the two semi-finals play against each other in the final to decide the winner of the championship.

It is known that:

1. Chitra did not win the championship.
2. Aruna did not play against Arif. Brij did not play against Brinda.
3. Aruna, Biju, Chitra, and Dipen played three games each, Azul and Chetan played two games each, and the remaining players played one game each.

Question 1: Who among the following was DEFINITELY NOT ranked first in his/her group?

[1] Dipen
[2] Aruna
[3] Brij
[4] Chitra
Question 2: Which of the following pairs must have played against each other in the championship?

[1] Deb, Donna
[2] Azul, Biju
[3] Donna, Chetan
[4] Chitra, Dipen
Question 3: Who won the championship?

[1] Chitra
[2] Aruna
[3] Brij
[4] Cannot be determined

Question 4: Who among the following did NOT play against Chitra in the championship?

[1] Aruna
[2] Chetan
[3] Dipen
[4] Biju
[1] Dipen[4] Chitra, Dipen [2] Aruna[4] Biju
Answers: 
1. 
3.
2. 
4. 

Also Read | 
Stay tuned to CollegeDekho for more Education News pertaining to entrance exams, boards, and admission. You can also write to us at our E-Mail ID news@collegedekho.com.