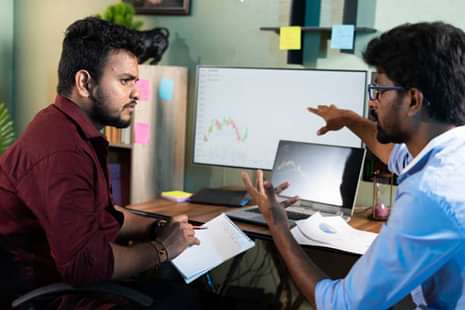 Rajasthan JET Option Form 2023
Rajasthan JET Option Form 2023: The Agricultural University, Jodhpur (AUJ) has delayed Rajasthan JET 2023 option form. The next date has not yet been confirmed. Candidates are advised to keep checking the online portal for Rajasthan JET for the latest revised schedule which will be conveyed soon. All the candidates who appeared for the exam are eligible to appear for the counselling. To fill out the option form, the candidates must first log in to the online portal at jetauj2023.com using their existing login credentials: registration number and password. Once logged in, a link to the 'Fill Online Option Form' will be available on the dashboard.
Rajasthan JET Option Form 2023: Important Instructions
The important instructions to be noted before and while filling out the option form are outlined here:
Candidates must keep ready all the documents required for counselling. It includes qualifying examination marksheets, category certificate, defence ward certificate, and other related certificates. Find the complete list here: Documents Required for Rajasthan JET Counselling 2023.
There are two seat types for which the colleges provide admission: Normal Seat (N) and Payment Seat (P). It is important to select only that seat type for which you wish to take admission. If you do not wish to opt for payment seats, do not add them in your option form.
The colleges must be selected in decreasing order of their priority i.e., the college selected at the top will be considered for allocation first. Once a seat is allocated, the options below it will automatically be cancelled.
It is mandatory for all candidates, regardless of reservation category, to pay a fee of Rs 5,000/- (+ convenience charges as applicable) to complete the submission of the option form. In case the payment is not made within the deadline, the option form will not be considered for allotment.
Make sure that all information that you enter is accurate. In case of any discrepancy during the verification of documents (after seat allotment), then the allotted seat will stand cancelled.
All documents shall be clearly readable and must adhere to the file type and size guidelines provided with the form.
There will be no provision for editing the option form after the final submission. Hence, all details must be verified once again before doing the same.
The final submission and confirmation of the form must be done manually before the last date. The form will not be auto-submitted/confirmed after the last date.
Note:
If no seat is allocated in any of the rounds, the application fee (Rs 5,000/-) will be refunded.
Rajasthan JET Government College Expected Cutoff 2023
The links to check the expected cutoffs for government colleges of agriculture are as follows:
Also Read |
Stay tuned to CollegeDekho for more Education News pertaining to entrance exams, boards, and admission. You can also write to us at our E-Mail ID news@collegedekho.com.