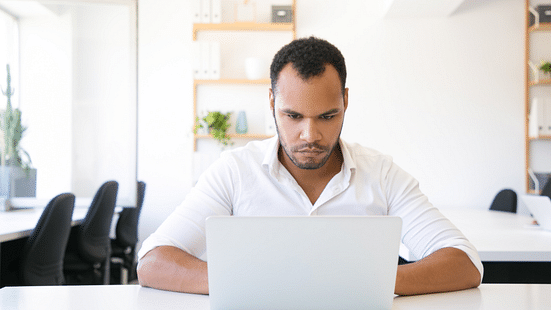 TS EAMCET Special Phase Web Options 2023 Closing Today at tseamcet.nic.in
TS EAMCET Special Phase Web Options 2023: The Telangana State Council of Higher Education is set to conclude TS EAMCET special phase web options 2023 today, August 22. Those candidates who haven't completed their online web options should mark their preferences, and finalize their choices by today, August 22. Candidates are required to log in to their portal tseamcetd.nic.in to exercise their web options. 
As the special phase represents the final round of counseling, candidates are advised to make the most of this opportunity by exploring and selecting as many options as possible. This will increase their chances of securing a seat successfully without any setbacks. Following the selection of college preferences, the provisional seat allotment results  TS EAMCET special phase 2023 will be released on or before August 26, 2023. 
Also Read | TS EAMCET Special Phase Counselling Dates 2023 Revised
How to Exercise Web Options for TS EAMCET Special Phase 2023 Counselling?
The comprehensive guidelines to exercise web options for TS EAMCET Special Phase 2023 counselling are as follows:
Step 1: Visit the TS EAMCET online counseling portal tseamcet.nic.in.
Step 2: Locate the "Candidate Login" or a similar option, then click on it. You'll need to provide your login credentials, including your registration number and password.
Step 3: Once logged in, find the "Web Options" or "Choice Filling" option and click on it.
Step 4: Select the course and colleges that align with your preferences. Ensure you arrange your choices according to your priorities, as this will influence the seat allotment process.
Step 5: After making your selection, save your choices or options. Verify that all your selections have been correctly saved.
Step 6: Before finalizing your choices, carefully review them to confirm they are in the desired order. Once you are satisfied, proceed to submit your choices.
Step 7: Lock your options to prevent any further modifications. Follow the provided instructions to complete this step.
Step 8: You can expect to receive a confirmation message or notification confirming the successful submission and locking of your web options. It's advisable to retain a record of this confirmation for your future reference.
Stay tuned to CollegeDekho for more Education News pertaining to entrance exams, boards, and admission. You can also write to us at our E-Mail ID news@collegedekho.com.