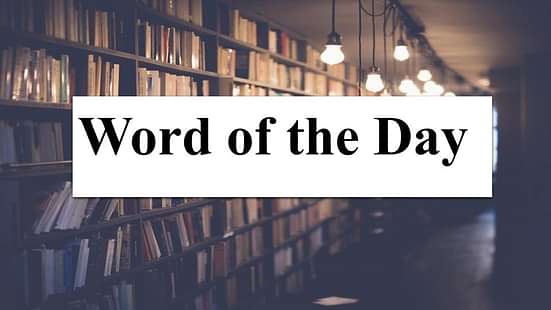 Word of the Day 28 August 2023
Word of the Day 28 August 2023: Students must know that reading a word of the day is a quick and easy way to expand your vocabulary. It's like a daily gift for your mind, helping you discover new words and meanings. Today's word of the day is "Contingent" which simply means that something will happen or be true only if certain conditions are met. It's like saying "If this happens, then that will happen". So why not understand it and let it inspire your language journey?
Word of the Day 28 August 2023: Contingent
Below students can check out the word of the day, for 28 August 2023 along with its meaning, example, synonym, and antonyms.
Meaning, Example, Antonyms, and Synonyms for Word of the Day Today

Meaning

The word "Contingent means that something is dependent on certain conditions or circumstances, It implies that an action or decision is subject to specific factors or requirements.

Synonyms

Unforeseen, Accidental, Chance, Dependent, Incidental, Probable, Casual, Likely, Probably, Random, Uncertain, Unexpected, Unforeseeable

Antonyms

Designed, Essential, Planned, Certain, Definite, Real, Sure, Truthful, Unconditional

Example

A scholarship may be contingent upon maintaining a certain GPA or meeting certain criteria. It ensures that students are accountable and motivated to fulfill certain requirements in order to receive certain benefits and opportunities. It promotes responsibility and encourages students to strive for excellence in their academic journey. 
Also Read |
Stay tuned to CollegeDekho for more Education News pertaining to entrance exams and admission. You can also write to us at our E-Mail ID news@collegedekho.com.