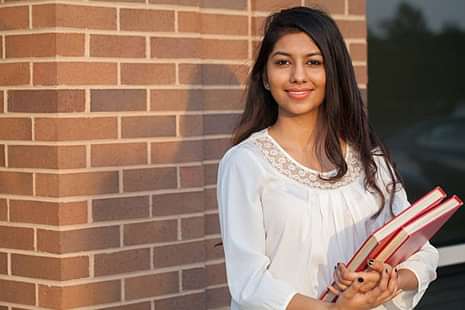 MHT CET Marks vs Percentile 2023
MHT CET Percentile Marks 2023: The Maharashtra CET Cell will release MHT CET 2023 results in the form of percentile. Percentage and percentile scores vary greatly with percentage being a fixed ratio and percentile being a relative ratio. The percentile is a relative score calculated based on the candidate's raw score with respect to the number of candidates. Hence, for a score above 100 marks in MHT CET 2023, the percentile variation is less but below the same, the percentile varies rapidly. The percentile can be calculated as: Percentile = (100*Number of candidates with a raw score less than or equal to your raw score) ÷ (Total number of candidates).
Also Read | 
As it can be understood through the formula above, one of the factors affecting is the highest marks scored in the session. Assuming the topper to be between 185 to 200 marks and considering the previous years' trends, it is expected that a score above 155 marks in MHT CET will have a score of 99+ percentile.
MHT CET Percentile Marks 2023
The details of the expected MHT CET marks vs percentile 2023 are tabulated below. You can also check MHT CET Expected Rank 2023 here. 
| | |
| --- | --- |
| Marks | Expected Percentile |
| 156 to 200 marks | 99+ percentile |
| 136 to 155 marks | 97 to 98+ percentile |
| 106 to 135 marks | 95 to 97+ percentile |
| 96 to 105 marks | 92 to 94+ percentile |
| 81 to 95 marks | 84 to 91+ percentile |
| 61 to 80 marks | 66 to 83+ percentile |
| 50 to 60 marks | 55 to 65+ percentile |
| Below 50 marks | Below 65 percentile |
Do note that the data given above is approximate and the actual data is subject to many variable parameters, including the number of students appearing for the exam and their preparation level. It is also to be noted that the percentile score will be calculated separately for PCM and PCB. Furthermore, the percentile will also be individually calculated for the subjects and overall. Therefore, the overall percentile will not be an average of the subject-wise percentiles.
MHT CET 2023 Expected Percentile vs Ranks
The percentile-wise details of the expected ranks in MHT CET 2023 are as follows:
MHT CET College-Wise Expected Cutoff 2023
Here is the college-wise expected cutoff for MHT CET 2023 -
MHT CET 2023 Previous Year's Cutoff
The expected cutoff or closing rank for the first round of the previous year's counselling can be checked here:
MHT CET 2023 Expected Marks vs Percentile
The marks-wise details of the expected percentile in MHT CET 2023 as per previous trends are as follows:
MHT CET 2023 Related Reads
Links that you may find useful are available in the table below: 
Important Link:NEET Result 2023: Date and Time, Link, Final Answer Key, Scorecard

Stay tuned to CollegeDekho for more Education News pertaining to entrance exams and admission. You can also write to us at our E-Mail ID news@collegedekho.com.