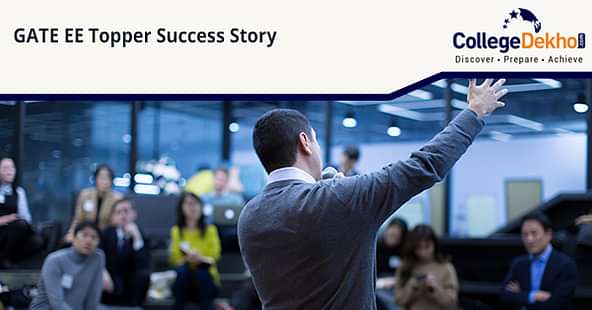 GATE 2020 Toppers' Story - GATE is the toughest exam for M.Tech in India, and to emerge as a topper in the same is the most challenging task for many. Every year, many students bag the top positions in GATE, and this year, i.e., 2020, Abhash Rai, the son of a farmer bagged 1st rank in GATE EE (Electrical Engineering) paper. Being an NIT Patna student, Abhash worked hard to achieved the top spot, and the total marks secured by him are 87.33. It is one of the remarkable achievements for him, as the number of candidates who opted EE in GATE is high.
Abhash Rai is a native of Narayanpur Village, which is located in Uttar Pradesh. In early days of childhood, Abhash did not have good access to education. Later, his family shifted to Patna. The aim of Abhash Rai is to bag a job in core electric field and look after his family. He had seen the difficulties faced by his father since childhood, and it is time for him to take the lead. This determination and dedicated helped Abhash in securing a top rank in GATE 2020.
Even though M.Tech fee hike was one of the reasons for the fewer GATE applications this year, the fee hike decision did not affect Abhash's motivation. He had already secured a job in L & T through the campus placements of NIT Patna. Apart from this, he got offers from various companies, and he is yet to decide on the same. Abhash wants to wait until the completion of the GATE selection process so that he can secure a job in core electrical field and fulfil his dream.
Explaining his success journey in GATE, Abhash Rai said that he was in plans to crack GATE since a long time, and he joined a coaching institute right from the second year of B.Tech course. The coaching helped him to enhance the knowledge and understand the better strategy to ace GATE exam, he added.
Advising the future aspirants of GATE, Abhash Raj said that cracking GATE requires at least two-three years of preparation, and if you aiming for admission in top IIT or aiming for a job in PSU, years of preparation is necessary.
For the latest GATE exam updates, stay tuned to CollegeDekho.