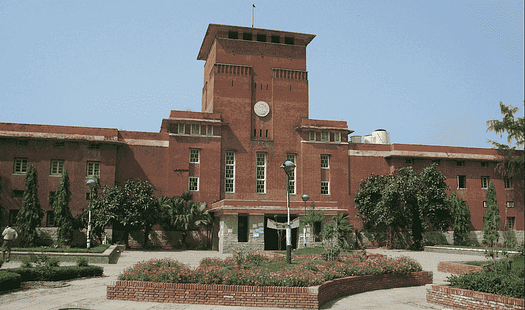 In a seminar organised by Delhi University, a raging debate over incorporation of Vedic education in curriculum challenged a discourse over the origin of the Rig Vedas and on the influx of Aryans in the country.
The DNA report stated, the scholars also questioned the period of composition generally ascribed to the Rig Veda which is about 1,500 BC, placing it after the decline of the Harappan Civilization, during the national symposium on "Chronology of Vedic Literature- A Reassessment".
"The Marxists have gone all out to establish that Indus Valley civilisation is older than Rig Vedic era. The fact that Aryans came to the plains of India and pushed the Dravidians southwards is also not true," said HOD, DU's Sanskrit Department, Ramesh C Bharadwaj, in his keynote address. "Much before the Indus Valley civilisation, the plains of India had a flourishing culture of its own, which can be established through the Rig Vedic texts. The history needs correction and chronology needs to be fixed," he added.
Another PhD student Hemant Joshi said, "For long we have been relying on Max-Mueller's concept of judging the age of a language by looking at the rate of its development. But a new method of taking Astrology as the base was proposed by Bal Gangadhar Tilak. This, I believe, is the right way. It changes our perceptions about the age of many languages including Sanskrit, and this is what this debate is about." The seminar assumes significance in light of the fact that there has been a renewed debate about saffronisation of education ever sinceNarendra Modi government came to power.
Various right-wing organisations have pressed for incorporating Vedic literature and Vedic maths in school curriculum, lamenting that the existing education pedagogy is heavily influenced by the colonial past.