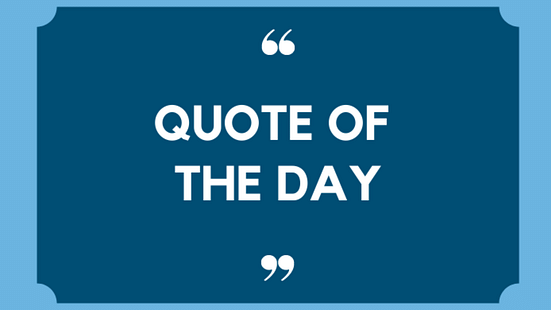 Quote of the Day with Meaning 21 August 2023
Quote of the Day: The inspirational quote of the day by Theodore Roosevelt for 21 August, 2023 along with its meaning has been shared below. If you are preparing to deliver a speech or for your school assembly, the subsequent motivating quote is something you might consider reciting.
Quote of the Day 21 August 2023
The following is the thought of the day for the 21 August 2023 school assembly: 
"Believe in yourself, and you're already halfway to achieving your goals." - Theodore Roosevelt
Also read|Word of the Day 21 August 2023
Meaning of Quote of the Day 21 August 2023
This quote by Theodore Roosevelt means that having self-confidence and belief in our abilities is a significant step toward accomplishing our goals. When we believe in ourselves, we set a positive foundation for success, as our mindset and attitude play a crucial role in determining our progress. This quote emphasizes the importance of self-assurance and its role in driving you closer to your goals.
Additionally, this quote also tells us that when we doubt ourselves, it can slow down our progress. But if we can learn to believe in ourselves and not let our worries get in the way, we can use our inner strengths to keep going even when things are tough. This way, we can achieve our dreams with strong self-confidence and a positive attitude.

Also read|
Stay tuned to CollegeDekho for more Education News pertaining to entrance exams, boards, and admission. You can also write to us at our E-Mail ID news@collegedekho.com.