5th Amity International Olympiad for Physics, Chemistry, Mathematics and Biology organized by Amity Institute of Competitive Examination and Amity Centre for Science Olympiads (ACSO) concluded today at University Campus Noida.
The aim of International Olympiad is to bring students across the globe on one platform and inculcate mathematic and scientific temperament amongst them. Amity, under the guidance of Dr. (Mrs.) Amita Chauhan, Chairperson, Amity International Schools have been dedicated to nurture young talent in almost all the fields of education, especially in the area of Science and Mathematics.
Over 115 International students from schools across globe located in Afghanistan, Kazakhstan, Laos, Nepal, Bangladesh along with over 134 Indian students from various schools of Delhi/NCR including Modern Vidya Niketan, DPS Faridabad, DPS Vasant Kunj, St. Columbus, N.K. Bagrodia, Bal Bharti Public School, Apeejay School, Amity International School, Saket, Pushp Vihar, Mayur Vihar, Vasundhara, Noida and Sec.-43 & 46, Gurgaon participated in the International Olympiad.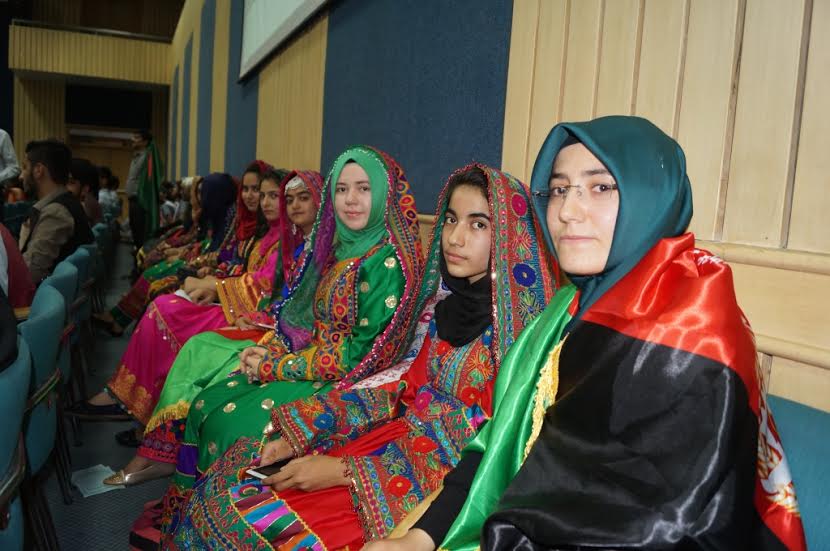 Dr. G Athithan, Chief Controller R&D (Surface to Air Missile), DRDO, Government of India; Prof. Dinesh Singh, Director, Mathematics Science Foundation; Dr. Bindu Dey, Honour Secretary, Technology Development Board Department of Science and Technology; Dr. D K Aswal, Director, National Physical Laboratory; Dr. M. C. Misra, Director, AIIMS and Dr.(Mrs.) Amita Chauhan, Chairperson, Amity International Schools graced the valediction.
Welcoming the gathering, Meenakshi Rawal-Director, Amity Institute of Competitive Examination (AICE) presented a brief summary of the week long International Olympiad. She shared that International Olympiad was conducted in four subjects- Mathematics, Biology, Chemistry and Physics, which witnessed humungous participation from National and International students. She apprised that the papers were very competitive, mind boggling and challenging which effectively tested the scientific temperament of students.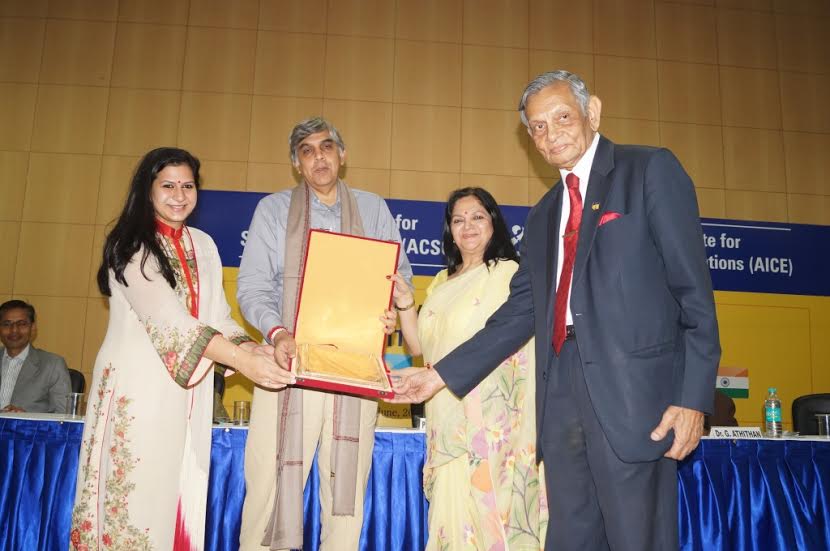 Lauding the organizing team of Amity International Olympiad, Dr. M C Misra appreciated the persistence and efforts of Amity in organizing the International Olympiads which bring together students from various countries on a single platform enabling them learn from each other in a congenial environment. He advised the students to follow their dreams with persistence and dedication. He appraised that to be a great leader one has to professionally competent. Dr. Misra pointed that professional excellence is a combination of good academics and determination to succeed in life.
Addressing the gathering, Dr. Dinesh Singh said that he feels energized attending such interesting events. He mentioned that parents and teachers should encourage students to participate in Olympiads as the contents and preparation emphasizes on application oriented learning which is very useful in long run. He averred that it is essential for young minds to understand that knowledge knows no boundaries; they should be pro active in absorbing good ideas from surroundings.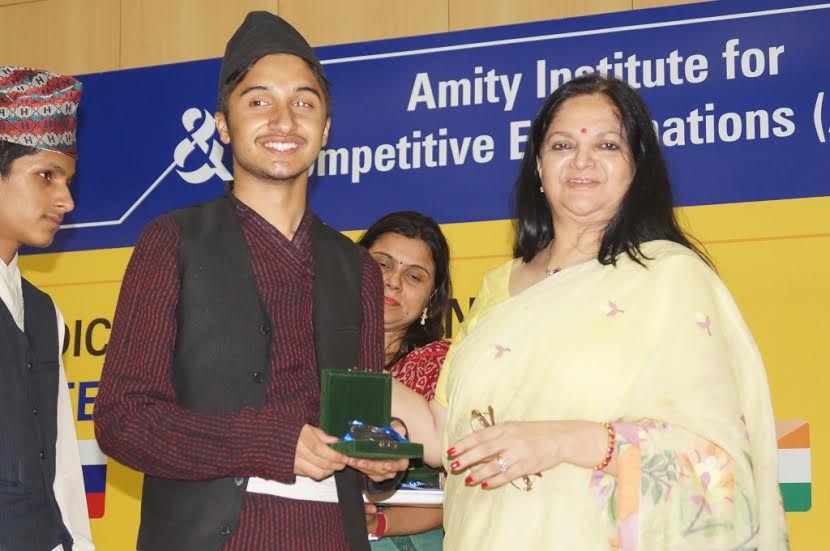 Addressing the gathering, Dr. (Mrs.) Amita Chauhan said that youth is the intellectual capital which needs to be nurtured for the right development of society. She stressed that Olympiads provide an opportunity to the students from different countries to come together, interact and learn from each other in a friendly, harmonious and conducive atmosphere.
Sharing the importance of Olympiads, Dr. Bindu Dey said that Olympiads provide a platform to individuals to access their ability and identify their future career path. She stressed that the youth has great potential to contribute immensely in the development of world; therefore, it is important for them to explore the plethora of opportunities they come across. Dr. Dey averred that successful people have three common traits which are capability to face challenges, hard work and commitment. She advised students to imbibe these traits in them to scale greater heights in life.
The awards were given in the presence of their parents, His Excellency – Embassy of Turkey; His Excellency – Embassy of Nepal; His Excellency – Embassy of Kazakhstan; Mrs. Pooja Chauhan, Vice Chairperson, Amity Humanity Foundation; Maj Gen K J Singh, Amity Group Vice Chancellor and distinguished guests.
Sharing her experience, Sharifa Noori -a participant from Afghanistan expressed her elation on participation in the Olympiad. She expressed her gratitude to Amity for organizing the Olympiad and appreciated the Indian culture, hospitality, infrastructure, course structure and the learned jury members. She stated that the International Olympiad provided an opportunity to interact with students of other countries and was instrumental in cross-cultural exchanges.