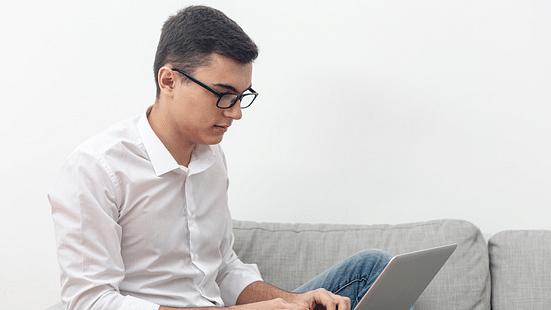 CSIR UGC NET Life Sciences Question Paper 2023
CSIR UGC NET Life Sciences Question Paper 2023: The National Testing Agency has conducted the Council of Scientific and Industrial Research University Grants Commission National Eligibility Test (CSIR UGC NET) for Life Science today, June 6, 2023. The examination was conducted in two shifts. Shift 1 commenced at 9 am and concluded at 12 pm. Shift 1 question papers consisted of 120 MCQ questions. The question paper was divided into three sections: Part A, Part B, and Part C. Part- A had general aptitude questions whereas Part B and Part C questions were related subject specific.  Shift 2 commenced at 3 pm and ended at 6 pm. The test was held online in a computer-based mode. Candidates can find the question paper link for both the morning and the afternoon sessions here. However, it is important to remember that the questions will be memory-based and a complete questionnaire will not be covered. 
Did you appear for CSIR UGC NET Life Sciences 2023 Exam? - Click here to submit the questions that you remember
CSIR UGC NET Life Sciences Question Paper 2023 - Shift 1
Candidates can find the Shift 1 memory-based questions for CSIR UGC NET Life Science 2023 below:
What kind of WBC is present after doing the TB test?
Which type of survivorship curve is used in the main succession flows?
What is the reason that NACL is more solvent than C2H5OH?
What is the bond for DNA Spiral Structure?
What is the function of colchicine?
What is the lethal mutation significance?
Which part of India teak is found in? 
Match the National Parks with their Cities? 
ectoderm mesoderm differentiation of amphibians
There was also a question on Tyrosine Associated. 
 Primary succession occurs in which quadrant?
A question related to Photo System 2
glycolysis in plant cell-related questions was asked
There were a lot of questions about Genetics in Part C
There was a question about ​the light microscope
A question about HCL pka and PH was asked. 
Topics like Bryophyte and Elaisa were covered
Tidal Volume and Stroke Volume
There was a question about ear physiology
A question about human respiration was asked
​Human Karyotype and ​Theoretical 
There was a question about Azithromycin 
Protein Cleavage and Tryspin
A question about Rubisco was asked 
Check Also: CSIR NET Life Sciences Expected Cutoff 2023 for General Category
CSIR UGC NET Life Sciences Question Paper 2023 - Shift 2
The memory-based questions for CSIR UGC NET Life Science 2023 Shift 2 are provided below:
What is the plant used by people in central India for intoxication?
What does not depend on the Power of resolution?
Human Karyotype- Identify the Genetic disorder from the given picture. 
Selenocysteine binds with which Condon
Which of the following plant product is used as an analgesic?
RBC hemolysis will occur at
Alanine and other amino acids are reproduced directly from?
During glycolysis in mature RBCs, the final product will be 
Energetically/thermodynamically most feasible with respect to lipids
Differentiate ectoderm and mesoderm
Where does Root vascular system is initiated from?
Model organism for studying chromosomal segregation?
Which of the following is found in tropical rainforests?
A question about the Adaptation of sunshade plants was asked
System signaling in Plan Defesin release PDF factor with
Blastocoel  occurs in Avian development occur in 
Selecting correct statements in Right Operator : (a)cI affinity to Operator I then II inhibiting cI and Cro expression (b) Favouring cI and Inhibiting Cro expression (c) No effect 
How many NADH, FADH2, and GTP from one acetyl co-A enter in the Kreb cycle
On population dispersion plant dispersal secrete molecules that inhibit its own species 
In which order do Abscisic Acid signaling events take place
Do sperm cells have receptors of gACE
CSIR UGC NET Life Sciences Question Paper Analysis 2023
Applicants can check the detailed analysis of the CSIR UGC NET Life Science Shift 1 and Shift 2 question paper here: 
CSIR UGC NET Shift 1 Life Sciences Question Paper Analysis 2023 
Candidates can check out the analysis to evaluate their performance in the test and determine their qualifying chances. 
CSIR NET Life Sciences Paper Expected Cutoff 2023
CSIR NET List Science paper expected cutoff for various categories has been provided in the following table. 
Check Also: 
Stay tuned to CollegeDekho for more Education News pertaining to entrance exams and admission. You can also write to us at our E-Mail ID news@collegedekho.com.