Shri S.B. Akiwate, Training and Placement Officer-Textiles organised the Training Orientation Lecture on 4th & 5th May, 2016 for all Second and Third Year B.Text. (TT/MMTT/TPE/TC/FT) and Second Year Diploma (DTM/DTT/DFCT) students.
The object of orientation lecture was to prepare the students before commencement of the Industrial Training. During the lecture, students were informed about the techniques of learning, what to learn, how to gather information and the evaluation scheme.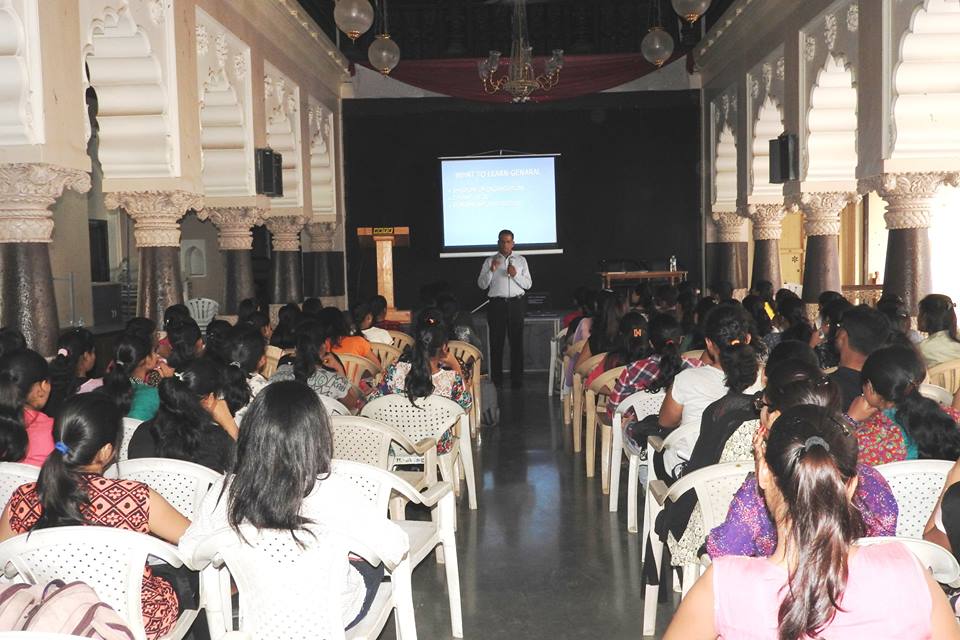 Every year, more than 700 students are placed for Industrial Training / Summer Internship in almost all reputed companies. Students are placed for industrial Training / Summer Internship in leading Spinning, Weaving, Fabric Processing, Yarn Dyeing, Machine Manufacturing, Non-Woven, Technical Textiles, Garment, Knitting, Denim, Terry-Towel, Knit Processing and Marketing Areas.
DKTE Policy-
DKTEs are committed to achieve academic excellence, impart high quality technical education, training, expertise in various industries and engineering programmes, thereby enhancing the intrinsic abilities capabilities, thinking process of students besides promoting there engineering and technological skills. We are committed to comply with the requirements and continually improve the effectiveness of quality management systems.
Quality Objective -
To provide a sound academic and research environment to students for a complete learning experiences.
To provide state of the art technical infrastructure and motivate students to realize their own potential.
To provide technological and managerial skills and ensure all round development of the students .
Source- Prasad Patil, City Journalist, College Dekho