The Management, Staff and the Students of SMS Lucknow celebrated 'World Earth Day' with great zeal & zest in the college campus on 22nd April, 2016.
Prof. B.R. Singh, Director, SMS-IET presided over the function and threw light on the importance of earth and highlighted the importance of plants for the animals and other creatures including human beings.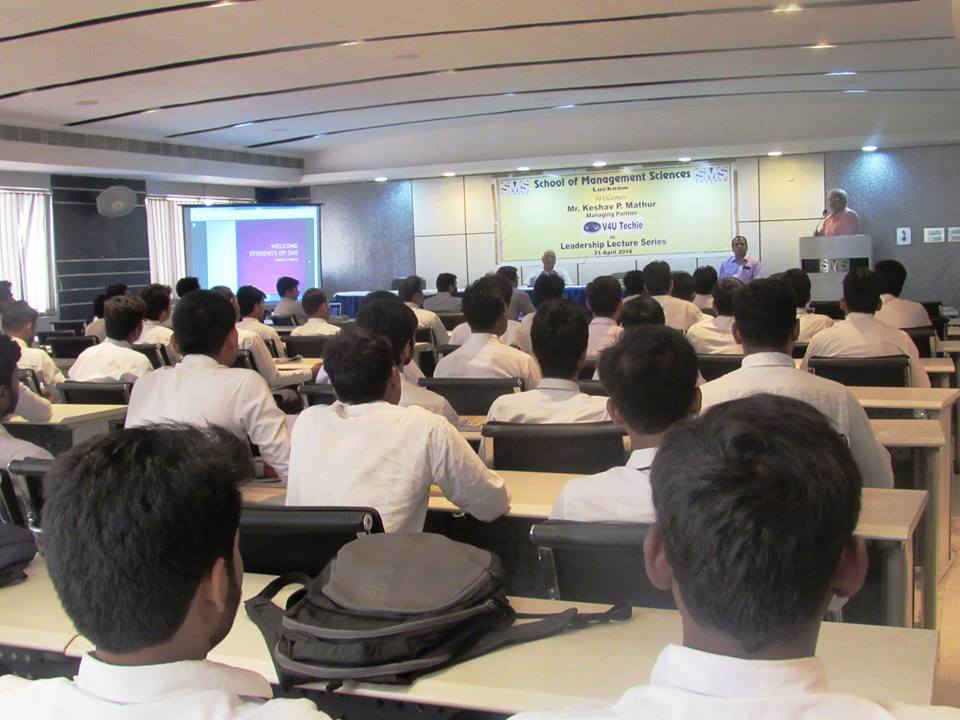 The event was made memorable by making a chain of students of word EARTH. To make the planet green and pollution & plastic free, students of SMS Lucknow also pledged to plant a sapling each on their birthdays every year, not to waste water, reduce the use of electricity, cut down on driving and promote the use of eco-friendly products.
SMS Lucknow has become a constantly growing center of excellence nurturing global-centric professional leadership based on ethical and moral attributes.
SMS is affiliated to the Gautam Budh Technical University and is approved by the All India Council for Technical Education (AICTE). As per the Business India Magazine, School of Management Sciences is an A+ rated business school. The Lucknow branch of the Institute is A+ rated business school.
School of Management Science offers several courses in the field of management and also ensures quality education. SMS also offers technical courses at both Undergraduate and postgraduate level.
Source: Rahul Pandey, City Journalist - Lucknow, CollegeDekho