Hindustan Institute of Science and Technology (HITS) Chennai has bagged Design Excellence Award in International VEX Robotics Competition for VEX mobile robot developed by its students. The International VEX Robotic Competition took place in Manila, Philippines.
Haran Pragadeesh, Mukesh Sriram, Gian Carlo and Lena Sekar students of B.Tech, Mechatronics Engineering designed the VEX mobile robot and won the Design Excellence Award. The competition was hosted by the Mechatronics and Robotics Society of the Philippines (MRSP) in collaboration with the Association of Universities of Asia and the Pacific (AUAP). The VEX Robotic Competition took place from 26th to 27th September 2019. The School of Mechanical Sciences sponsored the students.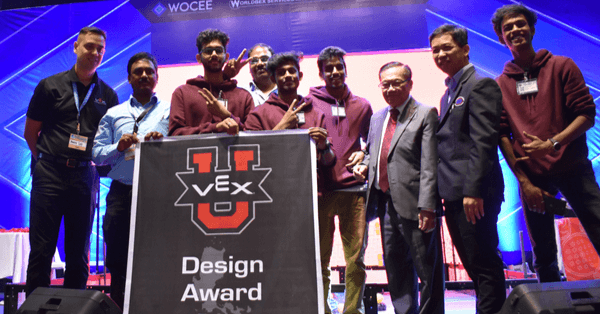 A total of 16 teams from Phillippines and the Asia Pacific participated in the International VEX Robotics Competition. HITS students were awarded the Design Excellence Award for their mobile robot which has autonomous navigation capabilities. Prof. Dr. Ricardo P Pama, Secretary-General of AUAP, Mr. Andy Lee, President, Innovation First International (VEX Robotics), and Mr. Philip Marvin D. Joven, Chairman, MRSP presented the award to the students.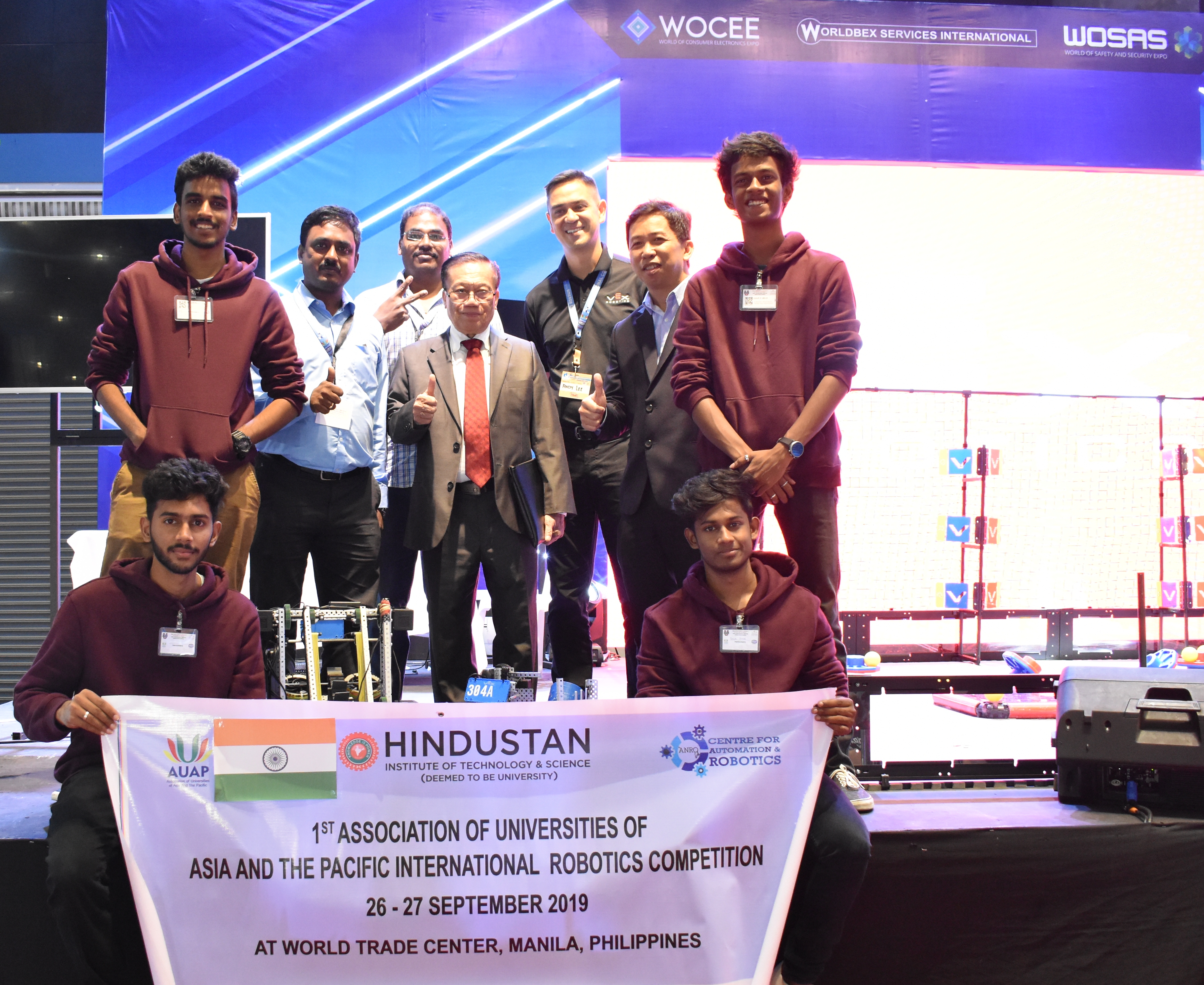 Lena Sekar, HITS, Team Lead said that while designing the mobile robot, the biggest challenges faced by them were the problem statement and the design of autonomous mode. It was not only a challenging experience for students but also a productive experience for students. He further informed that HITS Chennai provided them full support and funding for the project. At last, he expressed his happiness for winning the award. The University is a core member of the Association of Universities of Asia and the Pacific (AUAP).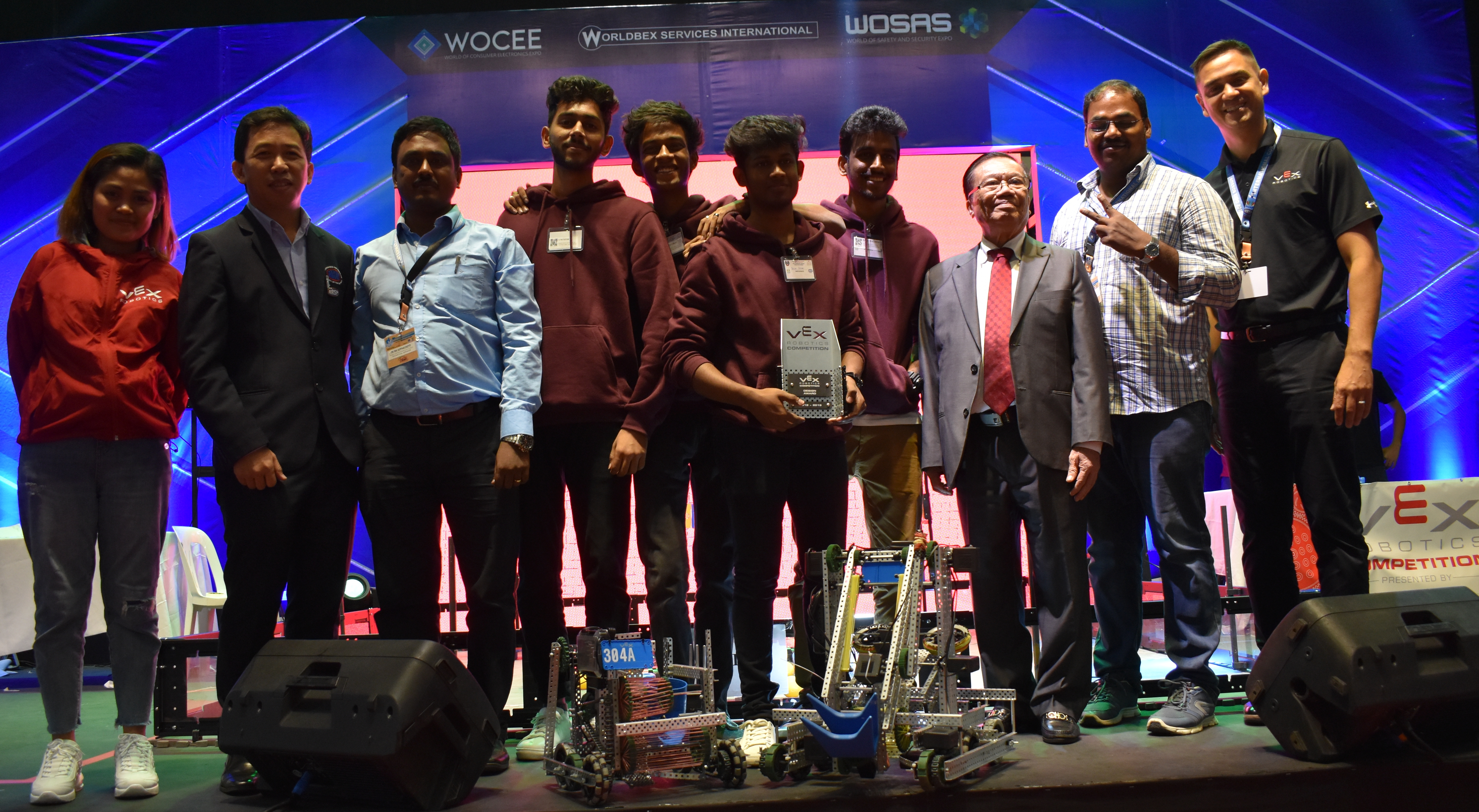 For the latest HITS news and event updates, stay tuned to CollegeDekho!